A Republican bill that would cut funding for a popular energy efficiency program and ease state rules to monitor and regulate sulfur dioxide pollution is in the Senate.

Utilities, WMC Back GOP Bill Curbing Regulation

February 24, 2016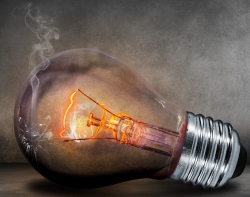 The measure, Assembly Bill 804, is backed by the utility industry and Wisconsin Manufacturers & Commerce (WMC), the state's largest business group whose 3,500-member businesses cover more than a dozen special interests. It was approved late last week by the GOP-controlled Assembly on a party line vote.
Most of the attention to the bill has been on its $7 million-a-year cut to the popular Focus on Energy program. The measure cuts the utility-funded program by eliminating what the bill's author, Rep. Mike Kuglitsch, of New Berlin, calls a double tax on some utilities.
The bill's proponents say the cut to the Focus on Energy program would send more money back to some ratepayers. But opponents, including Clean Wisconsin, Wisconsin Farmers Union, and Wisconsin Council of Churches, say the cut will ultimately cost ratepayers. Clean Wisconsin says the proposed cut to the program will add $60 million a year to business and homeowner energy costs.
But in addition to the Focus on Energy cut, the measure also reduces state authority over high-voltage electrical transmission line projects involving navigable waters, and it reduces state regulation and review of sulfur dioxide emissions.
Between January 2011 and June 2015 current Republican legislators accepted about $578,500 from energy interests, and most of that came from gas and electric utilities – the main backers of the bill. Kuglitsch received $9,150 and the bill's other author, Sen. Roger Roth, of Appleton, accepted nearly $13,200 from energy interests.
Roth's top energy industry contributors between January 2011 and June 2015 include $1,000 each from Alliant Energy's PAC, and WEC Energy's PAC. Both utilities support the bill. Kuglitsch also received a total of $2,000 in PAC contributions from four utilities that back the bill – WEC Energy, Alliant Energy, Xcel Energy, and NextEra Energy Resources.