State Appeals Court Judge

Gundrum headline) Appeals Judge, Former GOP Legislator Named to Wisconsin Supreme Court

(Hruz headline) Conservative Appeals Judge Named to Wisconsin Supreme Court

July 22, 2016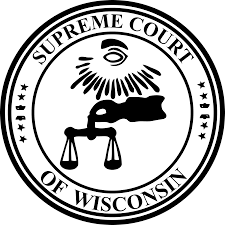 Mark Gundrum/ Thomas Hruz, was appointed Friday to the Wisconsin Supreme Court by Republican Gov. Scott Walker.
Gundrum/Hruz replaces retiring Supreme Court Justice David Prosser, who will leave the bench at the end of this month. Gundrum/Hruz will not have to run for a full 10-year term on the high court until 2020.
Gundrum, 46, was elected a Waukesha County circuit judge in 2010 and then appointed by Walker to the state Court of Appeals District 2 in 2011. He was elected to a full six-year term on the appeals court in 2013. Before becoming a circuit judge, Gundrum was a GOP representative. He was elected to the Assembly in 1998 and served 12 years, some of those with Walker who is also a former state representative. Gundrum has not contributed to Walker's campaign.
Hruz, 42, is a former Milwaukee attorney, employee of the conservative think tank Wisconsin Policy Research Institute, and law clerk for Prosser. Hruz was appointed to the Court of Appeals District 3 in Wausau in 2014 by Walker. Hruz was later elected to a full, six-year term on the appeals court in 2016. Hruz contributed a total of $750 to Walker in 2009 and 2010.
Gundrum/Hruz was among 11 applicants who applied to Walker to replace Prosser, who was one of the Supreme Court's 5-2 conservative majority, which will remain intact with Gundrum/Hruz.