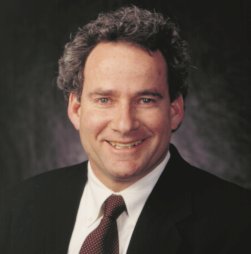 Matt Rothschild is the executive director of the Wisconsin Democracy Campaign.
Prior to joining the Democracy Campaign at the start of 2015, Matt worked at The Progressive magazine for 32 years. For most of those, he was the editor and publisher of The Progressive.
While there, he wrote a book entitled You Have No Rights: Stories of America in an Age of Repression. And he edited an anthology called Democracy in Print: The Best of The Progressive, 1909-2009.
His opinion pieces have run in the Chicago Tribune, the LA Times, the Miami Herald and a host of other newspapers.
And he's appeared on Nightline, NPR, C-SPAN and WISC-TV, where he does election night commentary.
If you live in Wisconsin, you may have heard him on The Devils Advocates, WOJB, WORT or Wisconsin Public Radio.
Matt's first job out of college was working for Ralph Nader at a publication called Multinational Monitor.
A birdwatcher, he lives with his wife Jean in the Town of Dunn.