div class="postdate">Updated: July 1, 2003
Rep. Michael A. Lehman (R) Hartford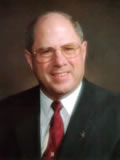 Assembly District 99
Election Notes • Money Sources • Top Contributors • Big Money • PACs
2002 Campaign Finance Summary

* Rep. Lehman was first elected in 1988.

* He was unopposed in the primary and faced Independent and Libertarian opposition in the general election. 

* WI Right to Life PAC ($91) made independent expenditures benefiting Lehman. 

Lehman
Landon
Raised
$20,479
Spent
$17,402
Raised 
$4,849
Spent
$4,849
Vote: 83.7%
$1.21/vote
Vote: 11.8%
$2.39/vote
Independent backing:
$91
Independent backing:
$0

Lehman's Committee Assignments

2003-2004: Budget Review (Vice Chair); Joint Legislative Council; Recodification of Town Highway Statutes; State Affairs; Urban and Local Affairs; Ways and Means (Chair).

2001-2002: Economic Development; Joint Legislative Council; State Affairs; Transportation Projects Commission; Ways and Means (Chair).
Where Did the Money Come From?
Cash-on-hand 1/1/01
$7,082
Self
$0
Under $100
$6,474
$100 or more
$10,926
PACS & Parties
$3,024
Other Income
$55
WECF*
$0
*voluntary spending limit system.

 
*From individual contributors giving $100 or more per year and all PAC, party and candidate committee contributions.
Who are the top contributors to Rep Michael Lehman?
1/1/93 - 12/31/02
| Contributor | City | Business | Amount |
| --- | --- | --- | --- |
| Ziegler Family | Slinger, WI | BC Ziegler Co/Ziegler-Limbach Inc | $4,925.00 |
| Wendorff, Gary & Marian | Hartford, WI | Steel Craft | $1,200.00 |
| Gilbert, Eric & Sue | West Bend, WI | Cedar Lake Sand & Gravel | $958.00 |
| Kreilkamp, John & Jeanne | West Bend, WI | Kreilkamp Trucking | $750.00 |
| Goeman, Danny | Hartford, WI | Goeman Wood Products | $650.00 |
| Jost, Robert & Shirley | Hartford, WI | B&S Liquor | $650.00 |
| Hechimovich, George & Audrey | Horicon, WI | Hechimovich Sanitary Landfill | $600.00 |
| Jacobs, Ken Jr & Mary Lee | Hartford, WI | Don Jacobs Automotive | $600.00 |
| OConnor, James & Susanne | Lomira, WI | Lomira Auto Sales | $570.00 |
| Mally, Michael & Kay | Hartford, WI | Aurora Health Care Systems | $550.00 |
Election Notes • Money Sources • Top Contributors • Big Money • PACs