The American Federation for Children is a Washington, D.C.-based pro-school-voucher group that spent more than $5 million on outside electioneering activities to benefit mostly Republican legislative candidates from 2010 through 2015. In return, the Republican-dominated legislature has greatly expanded spending on voucher schools.

Influence Peddler of the Month
American Federation for Children
October 3, 2016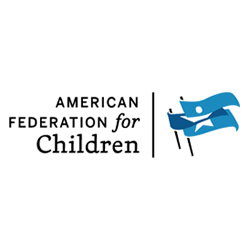 The American Federation for Children is a Washington, D.C.-based pro-school-voucher group that spent more than $5 million on outside electioneering activities to benefit mostly Republican legislative candidates from 2010 through 2015. In return, the Republican-dominated legislature has greatly expanded spending on voucher schools.
School vouchers, which provide state tax dollars to allow pupils to attend private and religious schools, are generally supported by Republicans as an alternative to state-funded public schools, and opposed by most Democrats, who claim voucher programs are ineffective, unaccountable, and reduce resources for public education.
The group's estimated $5.4 million in election spending puts it among the top echelon of special interest group spending to influence Wisconsin state elections.
And the federation is continuing its activities in legislative races on the ballot this November. Through late September, the federation had sponsored more than $500,000 in broadcast and online advertising and mailings to attack Democrats and support Republicans in five legislative races. Most of that spending, about $337,900, was to attack Democrat Bryan Van Stippen, who is challenging incumbent GOP Sen. Tom Tiffany, of Hazelhurst, for his 12 th Senate seat.
The federation uses two corporations to sponsor mailings and broadcast ads that mostly smear Democratic candidates on a wide array of non-education issues like taxes, government spending, job creation, and economic development. Ironically, little of the group's electioneering activities mentions their flagship issue – taxpayer-paid vouchers to pay for children to attend private and religious schools – or even education at all.
For instance, the federation's television ad accused Van Stippen of being a carpetbagger who will raise taxes. It did not talk about state-paid school vouchers.
The federation's leaders include Scott Jensen, the former Wisconsin Assembly Speaker from 1997 until 2002 who was disgraced in the caucus scandal. Jensen, a longtime Republican strategist, is the federation's senior adviser. The group is led by Betsy DeVos, of Grand Rapids, Mich., a longtime backer of state and federal Republican candidates around the country. She is also the spouse of Michigan billionaire Dick DeVos, who is the son of Amway Corp. founder Richard DeVos and an unsuccessful 2006 GOP candidate for Michigan governor.
The group does not operate a political action committee to make direct campaign contributions to candidates, but Dick and Betsy DeVos and dozens of millionaires and billionaires around the country have contributed about $2 million since January 2010 to mostly Republican legislative and statewide candidates since January 2010 in order to expand school voucher programs in Wisconsin. Some of these wealthy voucher backers and their total contributions include:
Robert and Patricia Kern, of Waukesha, founders of Generac Corp., $283,000;
Foster Friess, of Jackson, Wyo., owner of Friess Associates, and his wife, Lynn, $160,200;
Roger Hertog, a retired New York City financier, $125,000;
Bruce Kovner, a New York City hedge fund founder, and his wife, Suzie, $120,000;
Dennis Kuester, of Naples, Fla., a retired M&I Bank chairman, and his wife, Sandy, $105,900.
In addition to its electioneering activities and contributions from voucher backer, the federation spent about $408,400 between January 2011 and June 2016 on lobbying state policymakers. And during that time, the group has racked up a list of legislative victories to sharply expand Wisconsin's school voucher program.
The state's school voucher program started in Milwaukee in 1990 and its enrollment grew steadily. It was later expanded to Racine in 2011, and then statewide in 2013. State spending on the voucher program has ballooned from less than $1 million a year in the beginning to more than $270 million in 2016-17. All told, state spending on voucher schools from 2011, when Republicans took control of the legislature and Walker took office, through 2016 totals $1.2 billion.