A year after it was created, the Wisconsin Alliance for Reform, a secretive, phony issue ad group, has already spent millions of dollars to support Republican and conservative candidates for federal, state and local offices.

Influence Peddler of the Month
Wisconsin Alliance for Reform
November 1, 2016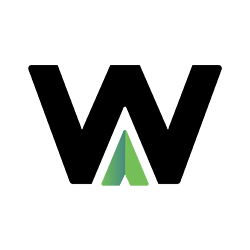 A year after it was created, the Wisconsin Alliance for Reform, a secretive, phony issue ad group, has already spent millions of dollars to support Republican and conservative candidates for federal, state and local offices.
As of late, the alliance sponsored two mailings in early October that criticized Democratic candidate Art Shrader, who is challenging incumbent GOP Rep. Ed Brooks for his 50th Assembly District seat in the upcoming November legislative elections. The mailings went after Shrader for supporting a state gas tax increase.
The organization is similar to other conservative or Republican-leaning outside electioneering groups in message and managers.
The alliance describes itself as pro-gun, pro-school-voucher, and favoring less government regulation and spending. It also supports court rulings and changes in state law that allow shadowy special interests to secretly raise and spend their money on elections.
In addition to refusing to disclose its fundraising and spending, the group also does not identify its members, which it claims includes community leaders. The group has used a Madison post office box and a Milwaukee phone number as its only contact information.
The group's leaders include Luke Fuller, a former aide to state Senator Leah Vukmir, R-Wauwatosa; Chris Martin, former communications director for the state Republican Party; and Nate Nelson, who worked for the American Majority, which is a group that trains conservative candidates to run for offices across the country. 
The alliance's website was initially registered by Lorri Pickens, a former director at Americans for Prosperity (AFP), which is funded by billionaire brothers Charles and David Koch to spend money on Republican and conservative candidates for state and federal offices around the country. Now, the domain is anonymous registered through Domains By Proxy, LLC.
Before its most recent electioneering activities in the 50 th Assembly race, the alliance hit the ground running, sponsoring a six-figure broadcast, cable and digital ad attack late last year on Democratic U.S. Senate candidate Russ Feingold, who is challenging incumbent GOP Sen. Ron Johnson in next month's general elections. Feingold lost to Johnson in 2010 after holding the seat for 18 years.
Then, in state elections last spring, the group led all other outside electioneering outfits in spending on the race for Wisconsin Supreme Court. The alliance doled out an estimated $2.6 million mostly on television ads – here and here, for a couple of examples – to support conservative Justice Rebecca Bradley and attack her opponent, JoAnne Kloppenburg. The group cherry-picked decisions in hot-button sexual assault and drunken driving cases that Kloppenburg ruled on as a state court of appeals judge. Bradley won the race for a 10-year term on the court where conservatives hold a 5-2 majority.
The alliance also sponsored mailings, like these here and here, last spring against Iowa County District Attorney Larry Nelson, who was a candidate for an Iowa County circuit court judgeship.  The mailings attacked Nelson, who failed to make it through the primary, for his handling of three cases as district attorney.
But the likely reason for the group's attack on Nelson was because he was one of three district attorneys who petitioned the U.S. Supreme Court for an appeal of the Wisconsin Supreme Court decision in July 2015 that ended the John Doe II investigation into alleged campaign coordination between Walker and outside special interest groups. 
In addition to ending the investigation, the conservative majority on the state's high court also decided that phony issue ad groups, which can secretly raise and spend unlimited amounts of money, can coordinate their election activities with candidates. The U.S. Supreme Court recently refused to hear the appeal.