Hijacking Campaign 2018 | Independent Expenditures | Issue Ads | Candidates | Offices | Campaign 2018
Posted: February 7, 2018
Updated: December 12, 2019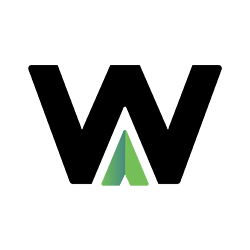 This is a conservative phony issue ad group created in 2015 by former GOP legislative and state Republican Party staffers Luke Fuller and Chris Martin to support GOP and conservative candidates for legislative and statewide offices.
The Alliance's decision to sponsor issue ads means that it can secretly raise and spend unlimited amounts of money on its outside electioneering activities.
Fall Election
A little more than a month before the Nov. 6 general election, the group sponsored a mailing in the 1st Senate District against Democratic Sen. Caleb Frostman, of Sturgeon Bay, who faces a challenge from Republican Rep. Andre Jacque, of DePere. The organization also sponsored mailings - here and here - against Democrat Kriss Marion, of Blanchardville, who is challenging incumbent GOP Sen. Howard Marklein, of Spring Green, for his 17th Senate District seat.
In late October the group distributed more mailings against Frostman. Both mailings - here and here - accused Frostman of advocating higher taxes that would hurt Wisconsin's economy.
A third mailing doubled on the claim that Frostman advocated job destroying taxes.
Special Election
Less than two weeks before a June 12 special election in northeastern Wisconsin's 1st Senate District, the Alliance purchased $150,360 worth of ads at three Green Bay television stations to support the GOP candidate in the race, Rep. Andre Jacque, of De Pere.
Spring Election
Earlier in 2018, the group purchased about $63,600 in advertising in the Milwaukee and La Crosse radio and television markets during the Wisconsin Supreme Court race. The race featured Sauk County Circuit Judge Michael Screnock, Madison lawyer Tim Burns, and Milwaukee County Circuit Judge Rebecca Dallet. Screnock drew support from conservatives. In all the group spent an estimated $125,000 on the race.
Screnock and Dallet survived the primary and went on to the April 3 general election where Dallet won a 10-year seat on the high court.
The Alliance describes itself as an anti-tax and pro-economic growth and small government organization whose members, which it does not identify, are individuals and community leaders. The group has used a Madison post office box and a Milwaukee phone number as its only contact information. The Alliance's website was initially registered by Lorri Pickens, a former director at Americans for Prosperity (AFP), which is funded by billionaire brothers Charles and David Koch to spend money on Republican and conservative candidates for state and federal offices around the country.
Currently, the group's president is Randy Melchert and it's secretary is Nate Nelson. Nelson worked for the American Majority, which is a group that trains conservative candidates to run for offices across the country. Melchert is a communications consultant and past GOP candidate for legislative and statewide offices.
Last active election: 2016