Hijacking Campaign 2018 | Independent Expenditures | Issue Ads | Candidates | Offices | Campaign 2018
October 10, 2018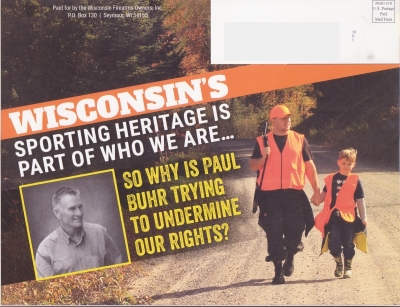 This pro-gun group is a state charter of the National Rifle Association (NRA), the nation's most influential firearms advocate. In state documents and on its website, the state group is also called Wisconsin Firearm Owners and Wisconsin Firearm Owners, Ranges, Clubs and Educators, or Wisconsin FORCE.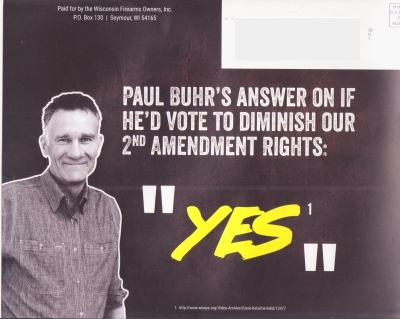 The state group, which has a Seymour address, is a registered lobbying organization that frequently weighs in on pro- and anti-gun proposals at the State Capitol, including bills to do away with permits and training to carry concealed weapons and allow Wisconsin schools to offer gun courses. It also describes itself as a volunteer-run membership organization that sponsors gun shows - most recently in Seymour on Sept. 22.
In October, the group sponsored two mailings against Democrat Paul Buhr, who is running for the open 96th Assembly seat against Republican Loren Oldenburg.