Celebrate #GivingTuesday by making a generous tax-deductible gift to the Democracy Campaign by midnight tonight.

Thanks for Caring This #GivingTuesday

Email date: 12/2/14

A day for giving
Black Friday is over. Cyber Monday is logged off. Today is #GivingTuesday, a global day of charitable giving to nonprofit organizations.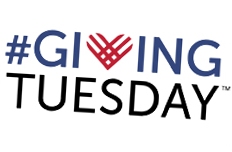 Your gift will help us carry on our work tracking the money in Wisconsin politics and enabling the public to follow all that money. And it will support our efforts to get our government working for the many, not the money.
If our mission is important to you, please join the global giving movement by sending your gift today. And then let family and friends know about the action you've taken on Facebook, Twitter and other social media using the hashtag #GivingTuesday.
Thanks!