Monday, Nov. 16, was one of the darkest days for democracy that Madison has seen in a long, long time. But in Milwaukee, Monday ushered in the dawn of a new day, as 150 pro-democracy activists met to figure out how to reclaim our government and make sure that the voice of every Wisconsinite is heard and the vote of every citizen is counted.

Dark Day in Madison, Sunny Dawn in Milwaukee
by Matthew Rothschild, Executive Director
November 17, 2015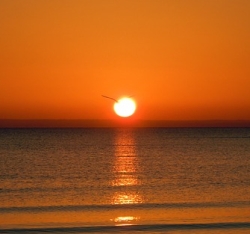 In Madison, the cloud that has been hovering over the city since Scott Walker dropped his bomb on organized labor back in 2011 was hanging especially heavy on Monday, as the Republicans in the State Assembly rammed through two dreadful bills.
The first one destroys the Government Accountability Board and replaces it with two agencies that, at best, will be paralyzed by partisanship and at worst, will be in the pocket of the party in power.
And the second one rewrites our campaign finance law so that the wealthiest individuals and most powerful corporations will have more power than ever to buy politicians and purchase public policy. And we'll know less and less about where the money is coming from.
As a result of these bills, the citizenry of Wisconsin will be reduced to the role of mere spectators in the electoral arena – and blindfolded spectators at that. And corruption and criminality will breed like maggots under the Capitol dome.
In Milwaukee, rather than bemoan this hideous development, activists gathered at the Italian Community Center to strategize about how to turn our beloved state around.
It was the first annual convening of "Our Democracy 2020," a coalition of some twenty organizations in the state that are dedicated to moving Wisconsin forward. Groups represented at the conference included the ACLU, Citizen Action, Common Cause in Wisconsin, the League of Women Voters of Wisconsin, Nine to Five, One Wisconsin Institute, the Reproductive Rights Collective, Voces de la Frontera, Urban Underground, the Wisconsin Democracy Campaign, WisPIRG, and Wisconsin Voices.
Mike Wilder of Wisconsin Voices and the African American Roundtable emceed the event and energized the crowd.
Anita Johnson of Citizen Action and VoteRiders (which focuses on getting people Voter IDs) stressed the importance of helping people register to vote, and informing citizens of the Voter ID requirements. She's eager to speak to any group about this, so contact her at (414) 899-3386. Sandra Miller of Common Cause went over some nifty leaflets they've put together on the new Voter ID requirements, and you can access these on the right side of the group's homepage at http://www.commoncausewisconsin.org.
Emilio de Torre of the ACLU discussed the importance of counteracting "dog whistle" racism and offered some examples of it, such as "illegal immigrant" and "reverse racism." Dana Schultz, the executive director of Wisconsin Voices, which organized the event, stressed the need to appeal to the new American majority: people of color, unmarried women, and young people under 30.
Jennifer Giegerich of the League of Conservation Voters and I conducted a session on how democracy groups and issue-oriented groups can mutually benefit from working together.
And several of us spoke about how to be savvier in our messaging. Schultz noted that we shouldn't reinforce the reactionary propaganda that the government is bad, and all politicians are corrupt. Instead, we should strive to "make the government work for all of us."
Peter Skopec of WisPIRG led a timely discussion of how to get money out of politics. He offered a few solutions. He mentioned small donor empowerment through a public financing mechanism. He said that New York City has done this for years, multiplying any gift of $175 or less by six times. So if you gave $100 to a mayoral candidate, the public financing would add $600 to your gift. He also noted that Seattle, on November 3, voted to give out "democracy vouchers." Every citizen there will get four $25 vouchers to give to whichever local candidates they like. And fundamentally, he said, we need to amend the U.S. Constitution so that we can set reasonable limits on campaign spending.
Promisingly, he underscored the little-reported fact that in 61 communities in Wisconsin, the people have voted by overwhelming margins to do just that.
Participants left the convening feeling reenergized and retooled, ready to fight for real democracy in Wisconsin.