All of a sudden, Wisconsin Manufacturers & Commerce has found religion on recusal.

WMC's Hypocrisy on Recusal
by Matthew Rothschild, Executive Director
October 6, 2016
All of a sudden, Wisconsin Manufacturers & Commerce has found religion on recusal.
Back in 2010, WMC and the Wisconsin Realtors Association got the Wisconsin Supreme Court to drastically loosen its rules on recusal. They actually wrote the new rule that the Court adopted, which states, in part, "A judge shall not be required to recuse himself or herself in a proceeding based solely on any endorsement or the judge's campaign committee's receipt of a lawful campaign contribution, including a campaign contribution from an individual or entity involved in the proceeding."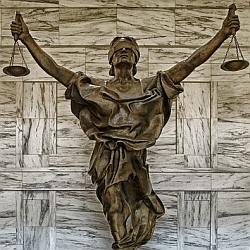 WMC itself benefited greatly from this laxity since it spent about $5.6 million to help elect the four conservative justices on the Wisconsin Supreme Court, and these justices threw out the John Doe II investigation that was looking into potential illegal coordination between Gov. Scott Walker and outside groups, including WMC!
WMC and its members have also reaped handsome rewards from pro-business decisions the conservative court has been regularly handing down.
But now, WMC has a bone to pick with a judge who didn't recuse himself in a lower court case.
Last month, Dane County Circuit Court Judge John Markson ordered the DNR to pay Clean Wisconsin and Midwest Environmental Advocates about $45,000 in lawyers' fees in a case involving the DNR and Kinnard Farms.
Judge Markson discovered last December that he'd been making small (around $50) annual contributions to Clean Wisconsin for many years, and he notified the parties to the case about this, as he should have.
The lawyer for the Wisconsin attorney general's office, representing the DNR, asked the judge to recuse himself. The judge refused, asserting that he could remain impartial.
The WMC is now appalled. "These actions raise significant questions about the integrity and impartiality of the judiciary," Lucas Vebber, a lobbyist with WMC, told the Milwaukee Journal Sentinel.
Where was WMC's pious concern about "the integrity and impartiality of the judiciary" during the John Doe II case?