Majority Republican legislators and the governor used the state budget to loosen state regulation of lead paint.

Behind the Loosening of Lead Paint Regulations

July 23, 2015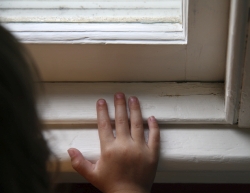 A budget provision, which was among dozens of proposals in a last-minute budget amendment by GOP legislators that benefits special interests, changes the legal definition of lead paint to increase the amount of lead that must be in liquid or dry paint before state regulations kick in (Item 33 in the budget amendment). The non-spending policy provision, which was signed into law with the rest of the budget earlier this month by Republican Gov. Scott Walker, also prevents the use of state administrative rules to update the new statutory definition of lead paint in the future if the federal Centers for Disease Control and Prevention issues different lead-paint standards.
The latest change to state lead paint regulations follows a legislative bill – Senate Bill 178 – introduced in May that seeks to relax lead paint inspection requirements. The bill, which has not received a public hearing or legislative consideration, would create an exemption from state lead inspection requirements for any person performing lead sampling and testing for renovations projects.
As with SB178, the real estate and construction industries frequently have an interest in any changes to lead paint regulations, though state lobbying rules do not require trade groups, unions, businesses or other entities to disclose their positions on specific items in the state budget bill.
Republican lawmakers, who control the Assembly by a 63-36 margin and the Senate by a 19-14 margin, received nearly $1.7 million in individual and political action committee contributions from real estate and construction interests between January 2011 and December 2014.
Walker, who could have vetoed the lead-paint provision from the budget, received $7.1 million between January 2011 and December 2014, from real estate and construction interests.