Tuesday is National Voter Registration Day, and to honor it, a coalition of groups has come together to stress how important it is to get the necessary information out to the general public on how to register so that Wisconsin can have the highest voter turnout in the country.

Groups Seek to Boost Voter Registration
Madison Press Conference on National Voter Registration Day
Tuesday, Sept. 22, at 10:00 a.m., in front of the City-County Building
September 21, 2015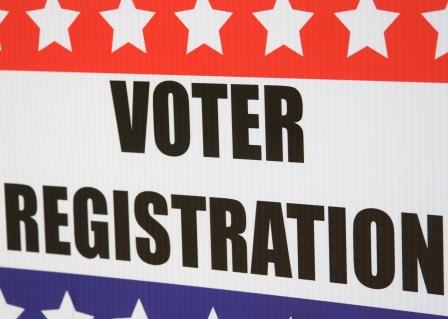 Madison –
Speaking at the press conference on Tue, Sept, 22, in front of the Madison City-County Building will be:
Maribeth Witzel-Behl, Clerk of the City of Madison.
Nino Amato,executive director of the Coalition of Wisconsin Aging Groups and one of the founders of the NAACP Dane County chapter.
Ruben Anthony, Urban League CEO.
Andrea Kaminski, executive director of the League of Women Voters of Wisconsin.
Matt Rothschild, executive director of the Wisconsin Democracy Campaign.
Other groups supporting the effort include Common Cause in Wisconsin, Fair Elections Wisconsin, People for the American Way, WisPIRG, and Wisconsin Voices.
"We want to make sure that all citizens have the information they need to register and to cast a ballot so they won't be turned away on Election Day," says Rothschild.
To register to vote in Wisconsin, you need to supply proof of who you are and where you live. If you possess a Wisconsin's driver's license or state ID, you'll have to provide that number. And you can prove your residency by supplying ONE of the following:
a current Wisconsin driver's license with your current address
a fishing or hunting license with your current address
A phone bill or a gas bill with your own name on it.
A recent stub from your paycheck or a bank statement with your name and address.
Your college ID card and a tuition receipt if you're in college.
Or a letter from a social service agency if you're homeless.
Then bring this proof to the city clerk's office and fill out a simple one-page form. In Madison, that's at 210 Martin Luther King Jr. Blvd, #103. It's open Monday through Friday, between the hours of 8:00 a.m. and 4:30 p.m.
Or you can go to any Madison Public Library branch to fill out a form.
Or you can go online to https://myvote.wi.gov. Print the form out, fill it out, sign it, include your proof of residency, and mail it in.
Wisconsin already has one of the highest voter turnouts in the country, at around 61 percent (the national average is 51 percent). Minnesota is first, with 67 percent.
Contact: Matt Rothschild: (608) 255-4260/(608) 695-7368