Two Fox Valley Republican legislators are authoring a bill to overhaul the state's civil service system that covers about 30,000 state employees.

Who Are the Legislators Behind Overhauling the State's Civil Service System?

September 28, 2015

Sen. Roger Roth, of Appleton, and Rep. Jim Steineke, of Kaukauna, said changes need to be made to the civil service system to update and speed up the hiring and firing process outlined in the 110-year-old law. Civil service systems use a merit-based, competitive exam system to hire some public employees rather than having partisan politicians fill the jobs by appointment.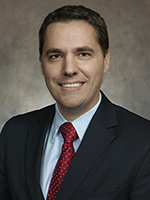 Senator Roger Roth
Roth, who helps run family-owned construction, real estate management and investment companies, was first elected to the state Assembly in 2006 and 2008, but chose not to seek reelection to a third, two-year term in 2010. Roth successfully ran for his 19th District Senate seat in 2014 after longtime GOP Sen. Mike Ellis, of Neenah, decided to retire.
Roth raised about $437,000 and spent about $412,000 in his Senate race to defeat Democratic Rep. Penny Bernard Schaber, of Appleton. In addition to candidate spending, outside special interests doled out nearly $1.7 million in the race. About $821,000 in outside electioneering support for Roth came from Wisconsin Manufacturers & Commerce, the state's largest business group; the Wisconsin Homeowners Alliance, which is controlled by the Wisconsin Realtors Association; and the First Amendment Alliance Educational Fund, a Virginia-based conservative ideological group.
Roth raised about $340,000 in large individual contributions of $100 or more, and about 76 percent, or $257,000, of it came from outside his Senate district. By interest group, Roth raised most of his large individual and political action committee contributions for his 2014 race from retirees and homemakers, $339,443; health professionals, $38,364; and manufacturers, $37,425.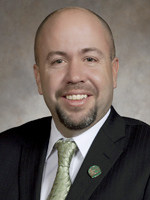 Rep. Jim Steineke
Steineke, a former realtor and salesman, has been elected to the Assembly since 2010. For his 2014 reelection campaign, Steineke raised and spent about $47,000, or roughly three times more than his Democratic opponent. Only one outside special interest, Wisconsin Right to Life, spent money in the race – $155 to support Steineke.
Steineke raised about $27,000 in large individual contributions of $100 or more, and about 85 percent, or nearly $23,000 of it came from outside of his Assembly district. By interest group, Steineke raised most of his individual and political action committee contributions from health care facilities and services, about $5,900; construction, $3,550; and banking, nearly $3,300.
The proposed civil service overhaul bill is likely to draw opposition from labor unions, mostly because of successful efforts in 2011 by the GOP-controlled legislature and Republican Gov. Scott Walker to slash public employee collective bargaining rights. Walker said at the time that public employee unions were not needed to protect state workers from political patronage because of the civil service system.
Roth and Steineke said their proposal would drop the exams that job applicants are required to take and replace it with a résumé system; define "just cause" for firing employees; shorten the appeals process for disciplining and firing employees; and end the ability of senior workers to bump colleagues out of their jobs in the event of layoffs.
The measure has drawn early support from Americans for Prosperity, a conservative outside electioneering group funded by billionaire brothers Charles and David Koch that spent an estimated $5.6 million between 2010 and 2014 to support Republican legislative and statewide candidates in Wisconsin elections.  The group said the changes sought in the bill will help the civil service system recruit better talent and hold state government more accountable.