The head of a globally recognized plumbing manufacturer embroiled in a strike with about 2,000 of its unionized workers is a major contributor to Republican Gov. Scott Walker, whose anti-union policies have been a hallmark of his administration.

Kohler Co. Chief Contributed $40K to Walker in Recent Years

November 19, 2015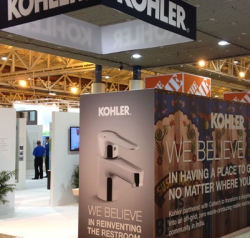 The strike at the Kohler Co., in Sheboygan, began last Sunday after the company's three-year contract offer was overwhelmingly rejected by members of the United Auto Workers (UAW). Workers cited inadequate pay increases, higher health care costs and a two-tier wage scale as the primary reasons for rejecting Kohler's contract offer.
Herbert V. Kohler Jr., the family-owned company's chairman and grandson of its founder, contributed $40,000 to Walker between October 2010 and December 2013. Most of Kohler's contributions to Walker – three of them totaling $33,000 – were made during a six-month period in late 2011 and early 2012 when Walker was unsuccessfully targeted for recall for his successful plan to severely slash public employee collective bargaining rights.
In addition to his battle with the Wisconsin's public employee unions, Walker has approved other controversial laws hostile to unions, and highlighted them during his 10-week run as a 2016 GOP presidential candidate. Those policies include a right to work law that prohibits requiring workers to make payments to labor unions to get a job; repeal of the state's prevailing wage law as it applies to local government projects; and reducing the independence of the state's civil service system.
The last strike at the 142-year-old Kohler Co. was a 16-day walkout in 1983. Before then, a 1950s UAW strike at the company lasted six years, one of the longest in U.S. history, and a 1934 strike was marred by violence and deaths.