With the gun-deer season under way in Wisconsin, legislators are considering a bill that would allow children of any age to hunt here.

Bill Would Remove Age, Weapons Restrictions in Hunting Program for Children

November 23, 2015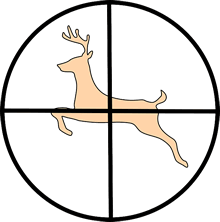 Under current law, a child must be at least 10 years old, successfully complete a Department of Natural Resources (DNR) hunter education program, and be accompanied by a mentor who has completed a DNR training program in order to qualify for the hunting mentorship program. The mentor must be within arm's reach of the child, may take only one child hunting at a time, and the mentor and child may jointly have only one firearm, bow, or crossbow while hunting.
The legislation, Assembly Bill 411, would allow a child of any age to participate in the mentorship program with parental permission. The measure also eliminates the limit on the number of guns, bows and crossbows a mentor and child may have while hunting.
AB411, which received a public hearing last week, was authored by Republican Rep. Joel Kleefisch, of Oconomowoc, and Sen. Terry Moulton, of Chippewa Falls, who owns Mouldy's Archery and Tackle, and Mouldy's Tackle Co.
The bill is backed by pro-gun groups, like the National Rifle Association (NRA) and its state chapter, Wisconsin Firearm Owners, Ranges, Clubs and Educators. AB411 also has the support of some hunting groups, including the Safari Club, Whitetails of Wisconsin and the Wisconsin Bear Hunters Association.
The NRA is a powerful lobbying force on state and federal gun policies that has also spent millions of dollars to elect pro-gun state and federal policymakers. In Wisconsin, the NRA spent $3.6 million between 2008 and 2014 on independent expenditures to support Republican and conservative candidates for statewide offices and the legislature, which is controlled by Republicans. The bulk of the NRA's election spending, about $3.5 million, between 2008 and 2014 in Wisconsin was to support GOP Gov. Scott Walker.
For more details about the NRA's outside electioneering activities, how much it spent and the candidates it supported and opposed in elections between 2008 and 2014, please check out the Democracy Campaign's NRA profiles – here, here, here, here, here, here, here, here, and here.
In addition to its outside spending on behalf of candidates, the NRA Political Victory Fund, which is the organization's political action committee (PAC), made another $49,825 in direct contributions to candidates between 2008 and June 2015.
Since 2008, the NRA's PAC and corporation have spent about $1,700 on independent expenditures to help elect Moulton, and the PAC directly contributed $500 to Moulton and $1,000 to Kleefisch.