The powerful real estate industry is backing a GOP bill that would strengthen the rights of landlords in disputes with tenants, and for property owners who own historic properties.

Real Estate Interests Back Restrictions on Local Government Property Laws

Posted:  December 14, 2015
Corrected:  December 16, 2015 to change one of the bill's sponsors from Rep. Ed Brooks to Rep. Robert Brooks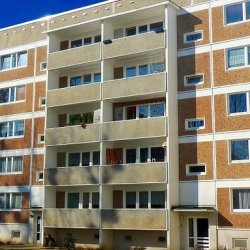 Some of the provisions in the measure, Assembly Bill 568, may be changed after a hearing late last week where local officials and historic preservationists criticized the measure. But as it stands now, the major provisions in the bill would:
Ban local governments from creating apartment building inspection programs or licensing landlords;
Making it easier for landlords to evict tenants more quickly;
Prohibit local governments from designating property as a historic landmark without the owner's permission;
Abolish local sprinkler ordinances for multi-family dwellings that are stricter than state law.
AB568 was authored by GOP Sen. Frank Lasee, of De Pere, and Rep. Robert Brooks, of Saukville. Republicans control the Senate 19-14 and the Assembly 63-36. The legislature will be back in session in January.
The measure is supported by the Wisconsin Realtors Association, the industry's statewide lobbying and advocacy group, as well as apartment building owners, and opposed chiefly by local governments.
Real estate interests contributed about $831,300 to current legislators between January 2011 and June 2015, including about $701,500, or 84 percent of it, to the GOP majority.  Lasee, a former real estate broker, received about $33,400, and Brooks, a real estate company owner, received $750 from real estate interests.
Top contributors from the real estate industry to Lasee between January 2011 and June 2015 were the Wisconsin Realtors Association's political action committee, $3,000; and Robert and Connie Erickson, of Egg Harbor, owners of Door County Realty, $1,100.
Brooks, who was elected to the Assembly in 2014, received $500 from a political action committee controlled by the Realtors Association of South Central Wisconsin, and $250 from Bruce Bloemer, of Port Washington, president of BruBon Consulting.