A Republican lawmaker is circulating a bill that would create an income tax deduction on up to $200,000 of a psychiatrist's annual earnings.

GOP Bill Seeks Income Tax Deduction for Psychiatrists

December 23, 2015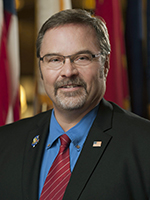 Rep. Paul Tittl
The income deduction would likely cover the entire annual income of most psychiatrists in Wisconsin because the annual median income in most of the state's 11 largest cities ranged from about $175,000 to about $195,000, according to salary.com.
Psychiatrists who move to Wisconsin to work and medical school graduates who stay in the state to practice would be eligible for the annual deduction for 10 years, according to the bill, which is sponsored by Rep. Paul Tittl, of Manitowoc. Those who do not remain in the state and practice the full 10 years would be required to pay back the tax break.
Tittl says the bill is aimed at improving mental health care because Wisconsin is short about 270 psychiatrists.
Psychiatrists and psychologists are generous contributors to candidates for statewide office and the legislature. Between January 2010 and June 2015, psychiatrists and psychologists contributed $218,600 to partisan legislative and statewide candidates. The top recipients were two unsuccessful Democratic candidates for governor – Tom Barrett, who received nearly $63,300 and Mary Burke, who received nearly $43,200 – and Republican Gov. Scott Walker, who accepted about $40,500.
Current legislators received nearly $25,000 from psychiatrist and psychologists between January 2010 and June 2015. About $20,400 went to Democratic legislators and about $4,400 went to GOP lawmakers, who control both houses of the legislature. Tittl did not receive any contributions from psychiatrists or psychologists.
At an Assembly committee hearing last March, the Wisconsin Hospital Association's lawyer testified that the lack of adequate psychiatrists is making it difficult to care for patients hospitalized for mental health problems.
Individual and political action committee contributions from the hospital industry to current legislators totaled about $554,000 between January 2010 and June 2015. Tittl received $850 in hospital industry contributions, including $250 from the hospital association's PAC.