Two Republican legislators in Wisconsin are sponsoring a bill that would prohibit towns or counties from issuing photo ID cards for their residents.

Republicans Go After Local Control in Milwaukee

December 30, 2015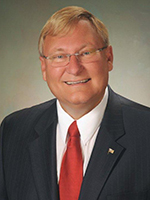 Senator Van Wanggaard
Sen. Van Wanggaard and Rep. Joe Sanfelippo are sponsoring the bill.
"This is yet another assault on local control, which Republicans used to favor," says Matt Rothschild, the executive director of the Wisconsin Democracy Campaign. (Other examples include limiting the funding referendums that school districts can offer, restricting local zoning authority, and prohibiting the regulation of companies like Uber.)
"It also appears to be an effort to meddle in the affairs of Milwaukee," Rothschild adds. In December, the Milwaukee County Board of Supervisors voted to approve the spending of $150,000 on a joint task force with the City of Milwaukee to provide local ID cards.
"We have a very big target on us," says Milwaukee County Supervisor Peggy Romo West, who introduced the proposal to offer a county ID.
The Wanggaard-Sanfelippo bill would preempt this effort, since it would make it illegal for any town or county to "expend any funds for the issuance" of a local photo ID.
"The local ID is important because there are big groups that are disadvantaged by not having an ID, and getting a state ID can cost money," says West. "You need an ID to do just about everything in society: when you get prescriptions, when you open bank accounts, when you write checks." She said the local photo ID would help "homeless individuals, ex-offenders, the elderly, victims of domestic violence, and members of immigrant communities."
The Waangaard-Sanfelippo bill may also muddy the waters as to what voters need to register to vote, Rothschild says.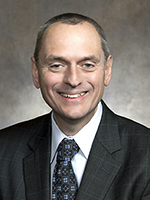 Rep. Joe Sanfelippo
Currently, according to Wisconsin statute, any "identification card or license issued by a Wisconsin governmental body or unit" can be used as proof of residency when you register to vote, though not when you cast your ballot. This bill would invalidate local IDs when you try to register.
"It's setting up one more hurdle on the way to the voting booth," Rothschild said, which will make it harder for homeless people and others without driver's licenses to register to vote and then cast their ballot.
Wanggaard and Sanfelippo say their bill is designed to prevent fraud and abuse in voting and in accessing stage government programs.
But Supervisor Rose says that's a red herring.
She notes that the state has already come up with a specific list of IDs that can be used at the voting booth. "Municipal IDs are not on that list," she says. "It's not going to cause confusion."
The bill would also not allow local IDs to be used to obtain public benefits like food stamps or Medical Assistance. But Rose says that the local IDs "won't help them get benefits at all. They're not designed for that. It's just rhetoric."