Two powerful special interests that back Republican candidates for statewide office and governor at election time are split on a GOP bill that restricts the timing and frequency of local school district spending referendums.

Republican Backers Split on Bill to Limit School Referendums

January 5, 2016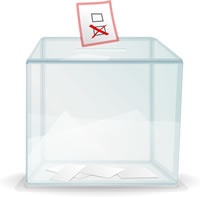 The measure, Assembly Bill 481, is sponsored by Sen. Duey Stroebel, of Cedarburg, and Rep. Michael Schraa, of Oshkosh. The proposal would allow school district referendums to go before voters only on spring and fall election days. The bill would also prohibit school districts from bringing a failed referendum back before taxpayers for at least one year.
Stroebel and Schraa said the measure is necessary to prevent school districts from bringing failed referendums before voters multiple times in a year until they pass, or from scheduling referendums at times of the year when voter turnout will be low.
The bill's lone outside supporter is Americans for Prosperity, a conservative ideological group that has secretly raised and spent an estimated $5.6 million since January 2010 in Wisconsin elections – most of it to support Republican Gov. Scott Walker. The group is funded by billionaire brothers Charles and David Koch and supports conservative state and federal candidates around the country that champion reduced taxes and government spending, environmental deregulation and other rightwing causes. Americans for Prosperity, which does not make direct campaign contributions, has not sponsored outside electioneering activities to help Stroebel or Schraa.
But another special interest supporter that mostly backs Republicans, the construction industry, opposes the measure, likely because the bill could reduce the number of large school construction and remodeling projects approved in referendums.
Construction interests contributed more than $1.2 million from January 2010 through June 30, 2015, to current Republican lawmakers, who control the Senate by a 19 to 14 margin, and the Assembly by a 63 to 36 margin. Democratic lawmakers received about $111,400 from the construction industry.
The top legislative recipients of construction industry campaign cash between January 2010 and June 30, 2015, were the Committee to Elect a Republican Senate, at nearly $111,900, and the Republican Assembly Campaign Committee, at about $73,000. These committees are used by Senate and Assembly GOP legislative leaders to raise cash from powerful special interests to spend on Republican candidates during elections. No construction industry trade groups have directly engaged in outside election spending to date.
Labor unions and local school officials that mostly back Democratic candidates with direct contributions or outside electioneering activities, said they also oppose the measure because it removes control from locally elected school boards, and would particularly harm small, rural school districts. Labor unions and public school administrators and teachers contributed nearly $1.4 million between January 2010 and June 2015 to current Democratic lawmakers.