Public officials would face a fine of up to $1,000 for arbitrarily destroying or throwing out a public record before it was scheduled to be disposed of, according to a bill sponsored by two Democratic legislators.

Democratic Bill Would Create Fine for Destroying Certain Public Records

January 28, 2016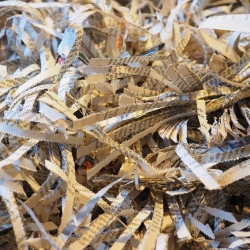 The state's public records retention law currently prohibits the destruction of paper or electronic public records that must be retained for a certain period of time as determined by the state Public Records Board. Earlier this month, the board reversed part of a new retention schedule it had approved last August after it became embroiled in controversy for deciding that state officials did not have to retain so-called transitory records, like text messages.
Under current law, a public official or agency also may not destroy a record after receiving a request for the record for at least 60 days after it has denied access or until legal action over its release has been completed.
However, there is no legal recourse or penalty under state law in the event public records are prematurely destroyed. The new penalty would mirror penalties currently in place for public records custodians who violate the state open records law.
The proposal, sponsored by Democratic Assembly Minority Leader Peter Barca of Kenosha and Democratic Sen. Kathleen Vinehout, of Alma, comes after Republican Attorney General Brad Schimel said earlier this month that it didn't make sense to prohibit the destruction of such records, but not have a penalty for doing so.
But the measure likely faces a tough road in the Republican-controlled legislature, whose leaders intend to be done with legislative work for the year by March. In addition, the legislature and Republican Gov. Scott Walker's administration have made numerous legislative and administrative attempts in 2015 to keep secret from the public a wide range of state records.