Three candidates vying for a 10-year seat on the Wisconsin Supreme Court reported raising nearly $180,000 in January, led by conservative Justice Rebecca Bradley, who took in nearly $88,000.

Supreme Court Candidates Raised Nearly $180K in First Five Weeks of 2016

February 9, 2016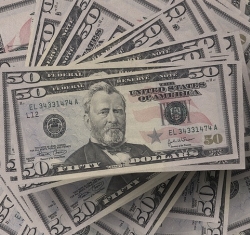 Bradley, who was appointed by Republican Gov. Scott Walker last October to fill a vacancy on the state's highest court, faces Milwaukee County Circuit Court Judge Joe Donald and Appeals Court Judge JoAnne Kloppenburg in the Feb. 16 primary. The two top finishers in the primary will face off in the April 5 general election.
Bradley reported raising $87,922 and spending $156,299 between Jan. 1 and Feb. 1. She ended the period with $107,883 in her campaign account.
Bradley's largest contributors were:
$18,000 from the Wisconsin Realtors Association political action committee (PAC);
$8,242 in in-kind contributions from the state Republican Party;
$5,000 from Mary Kohler, of Sheboygan, co-owner of Windway Capital. Mary and her husband, Terry, are longtime backers of state and federal conservative causes and Republican candidates;
$5,000 from Dennis and Sandy Kuester, of Milwaukee. Dennis Kuester is a retired M&I Bank chairman;
Donald reported raising $35,678 and spending $24,601 between Jan. 1 and Feb. 1. He ended the period with $206,801 in his campaign account.
Donald's largest contributors included:
$5,000 from Don Smith, of Fremont, Calif., who also contributed $10,000 to Donald last June. Smith is listed as retired on Donald's campaign finance report, but his address is the same as the address of a consulting firm called Swalsh LLC;
A $1,196 in-kind contribution from Joan Lubar, of Shorewood. Lubar also contributed $2,500 to Donald last June;
And contributions of $1,000 each from Deborah Carey, of New Glarus, owner of New Glarus Brewery; James Dahlberg, of Madison, a University of Wisconsin chemistry professor; and attorneys Robert Menard, of Milwaukee; Randall Rozek, of Shorewood; and Michael Cudahy, of Evanston, Ill.
Kloppenburg raised $55,924 and spent $19,544 between Jan. 1 and Feb. 1. She ended last month with $268,724 in her campaign account.
Kloppenburg's largest contributors included:
$18,000 from MTI Voters, the PAC used by the Madison teacher's union;
$2,500 from Gordon Faulkner, of Madison, co-owner of Epic Systems with his wife, Judith. The couple gave Kloppenburg $20,000 last July;
A $1,450 in-kind contribution from Bob Hoot, of Middleton, owner of Hoot Communications. Hoot also contributed $4,650 to Kloppenburg in December.