Testimony before the Wisconsin Assembly Committee on State Affairs and Government Operations in opposition to Assembly Bill 723.

WDC Testimony on AB 723, Regulating Photo ID Cards Issued by Local Units of Government
Before the Assembly Committee on State Affairs and Government Operations
February 10, 2016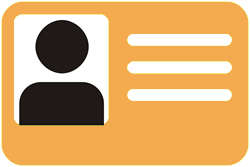 I'm Matt Rothschild, the executive director of the Wisconsin Democracy Campaign, now in its third decade as a good-government watchdog and an advocate for democracy, where everyone's voice is heard and everyone's vote is counted.
We oppose AB 723 for the following reasons:
First, it is an assault on local control and home rule, which traditional Republicans actually used to favor but evidently not anymore in Wisconsin.
We've seen this legislature restricting the zoning authority of local governments, and limiting the funding referendums that local school districts can offer, and prohibiting the local regulation of companies like Uber, and trying to make it harder for local citizens to keep control of their municipal water utilities, and even trying to prohibit local communities from regulating "doggy bags" at restaurants and "coffee sleeves" at the neighborhood café.
Now you want to prohibit towns and countries from issuing a photo ID for any resident, except in limited circumstances. That's a huge overreach.
These infringements on local control are infringements on the rights of people to self-govern. Local units of government are closest to the people, and their ability to govern themselves should not be interfered with, unless they are violating constitutional rights or laws.
Second, this appears to be a gratuitous swipe at the city and county of Milwaukee, which late last year voted to approved the spending of $150,000 on a joint task force to provide local IDs. While it may seem expedient for some politicians to go after Milwaukee, is it really the state legislature's job to tell the elected officials of the city and county of Milwaukee what they can and cannot do?
Third, and very important, this bill could make it harder for people to vote. Currently, according to Wisconsin statute, any "identification card or license issued by a Wisconsin governmental body or unit" can be used as proof of residency when you register to vote, though not when you cast your ballot. This bill would invalidate local IDs when you try to register.
And that's the intention of the bill. That's why the last paragraph of this bill is in there. It specifically says that even city and village IDs cannot be used "to establish proof of residence" for voting. Nor can they be used by someone aiding a disabled person showing proof of residence at the voting booth, or by people in nursing homes who are showing proof of identification to nursing home staff who would vouch for them.
Really: Why make it harder for people to vote?
Finally, the sponsors of the Milwaukee plan for local IDs note that the IDs would be especially helpful to victims of domestic abuse, undocumented immigrants, seniors, former prisoners, members of the transgender community, and homeless people. A local ID could provide these vulnerable members of our society with some dignity and with some increased ability to go about their lives.
The State Legislature should not be interfering with local communities that are simply trying to help out the most vulnerable among them.
For these reasons, the Wisconsin Democracy Campaign opposes AB 723. We urge you to vote against it.