Several legislative proposals that hamstring how communities deal with land use, landlords, and liquor licenses were approved by the Assembly at the behest of business, construction, labor, real estate and other powerful special interests.

Assembly Approves Host of Proposals to Hamstring Local Control

February 10, 2016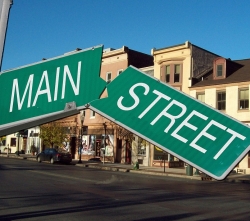 The measures were sent Tuesday to the Senate. The Republican-controlled legislature hopes to wrap up its work for the entire year by March.
For the most part, the measures would impose statewide requirements, prevent local governments from enacting rules stricter than state law, or prevent them from regulating the matter at all. Most of the proposals, especially those that loosen state and local land use and zoning regulation, were Republican bills, but some received bipartisan support.
Collectively, the measures were backed by about a dozen special interests which contributed about $10.3 million to current legislators, including $7.9 million to Republican lawmakers between January 2011 and June 2015. The legislative bills passed by the Assembly that affect decisions by local communities were:
Assembly Bill 582 prohibits counties from enacting moratoriums that affect sand mining operations, factory farms and development. The bill also bars the courts from giving more weight to a state agency's interpretation of the law if it would restrict a property owner's rights;
AB603 creates new standards for placing structures along lake and river shores, and prohibits counties from using zoning ordinances to prevent property owners from building too close to water;
AB563 allows towns in Dane County to ignore county zoning ordinances that restrict development, provided those local governments approve zoning ordinances of their own;
AB583 prevents communities from regulating or prohibiting people from renting their homes to others for seven consecutive days or more;
Senate Bill 448 exempts certain agricultural equipment from lighting, marking, width and permit-fee requirements when they are operated on roads in order to get from one farm-related destination to another;
AB624 repeals current law that allows local voters to restrict or prohibit their communities from issuing liquor licenses;
AB523 clarifies the limits of zoning ordinances by cities and counties in cases where nonconforming structures are repaired or replaced;
SB87 requires the state to develop rules for the inspection of additions, remodeling and improvements to one- and two-family dwellings when the project costs exceed 20 percent of the assessed value of the dwelling, but exempts repair projects from inspections;
AB724 increases the maximum weekly payments for permanent partial disability from $322 to $342, then to $362 on Jan. 1 under the state worker's compensation law. But, employees would be prohibited from getting benefits if their injuries were caused by violating employer drug or alcohol policies. In addition, employers would not have to pay temporary disability benefits for employees suspended or fired for misconduct.