Numerous bills on the wish lists of special interest groups were approved this week by the GOP-controlled legislature, and await final action by Republican Gov. Scott Walker.

Bevy of Special Interest Bills Ready for Final Action by Walker

February 19, 2016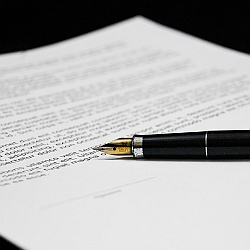 Collectively, the measures were backed by more than a dozen influential special interests, including business, manufacturing, construction, real estate, agriculture, and energy, among others. All told these groups contributed $11.2 million to current Republican legislators and another $31.8 million to Walker between January 2011 and June 2015.
Here's a snapshot of some of those proposals:
Senate Bill 434 – Allows rural property owners who get a tax break through the state managed forestland program to close off twice as much land to the public than currently allowed, and still receive the tax benefits. The program reduces property taxes for forestland owners who agree to periodically log timber and allow the public to use their land for hunting, fishing and other recreational activities. The proposal would allow each property owner in the program to prevent public access on up to 320 acres.
Assembly Bill 582 – Prohibits counties from enacting some development moratoriums; cities from restricting some building repairs by private property owners; and judges from giving deference to testimony by state agencies in legal cases involving private property owners.
AB563 – Allows Dane County towns to opt out of shared zoning authority with the county so that towns have greater authority over development decisions. Under current state law, cities and villages control farmland, residential and commercial zoning decisions, but most towns share the task with counties for lack of resources. The bill applies only to Dane County.
AB568 – Prevents communities from requiring apartment buildings and other rental units be regularly inspected without cause and from licensing landlords. The bill restricts local inspection fees and makes it easier and faster for landlords to evict tenants.
SB459 – Loosens state regulations and restricts local control involving waterways and the land around them, dry lake beds, wetlands, storm water control systems and other manmade ditches, and rules governing the repair of piers and boathouses.
SB381 – Reduces the age restriction for operating utility terrain vehicles (UTV) from 16 to 12, and changes the legal definition of small all-terrain vehicles (ATV) to increase engine power. UTVs and ATVs are four-wheeled vehicles used on farms or for recreation.
SB300 – Creates a sales tax exemption on the playing time on a jukebox. The bill would also exempt from the sales tax music and music storage devices that are sold, licensed, leased or rented for use on or as part of a jukebox.