A Milwaukee attorney who has contributed more than $12,000 mostly to Democratic candidates for statewide office and the legislature is the first appointee by legislative Democrats to a new partisan panel to oversee elections.

Democratic Appointee to Elections Commission Gave $12K to Democrats

February 26, 2016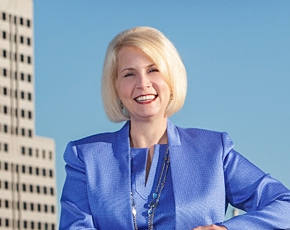 Ann S. Jacobs
Ann S. Jacobs, a personal injury attorney with a background in election law, was appointed to the new commission, which begins work June 30, by Senate Democratic Minority Leader Jennifer Shilling, of La Crosse.
Jacobs contributed $12,125 to Democratic candidates and Wisconsin Supreme Court candidates between January 2009 and June 2015, including $300 to Shilling. Topping the list of contributions from Jacobs were:
Former Democratic candidate for governor Tom Barrett, $1,675;
Ed Fallone, an unsuccessful 2013 Supreme Court candidate, and John Lehman, a former Democratic state senator and unsuccessful candidate for lieutenant governor, $1,000 each;
State Senate Democratic Committee, a fundraising committee overseen by Shilling and other legislative leaders to raise money from special interests to spend on elections, $900.
The new Elections Commission, along with a new Ethics Commission, was created in legislation approved late last year by the GOP-controlled legislature and Republican Gov. Scott Walker. The panels replace Wisconsin's nationally-recognized nonpartisan Government Accountability Board.
Four members on each commission will be chosen by Democratic and Republican Assembly and Senate legislative leaders, and two members on each panel will be appointed by the governor, subject to Senate approval. The appointees will serve five-year terms.
Earlier this week, Republican Senate Majority Leader Scott Fitzgerald, of Juneau, named Katie McCallum, who is secretary of the state Republican Party, to the Ethics Commission.