Measures restricting local control over land use, housing safety and renters, as well as bills making life easier for debt collectors and ski hill operators, were among nearly four dozen measures signed into law on Monday by Republican Gov. Scott Walker.

Walker Approves More Laws to Limit Local Control
Landlords, debt collectors win
March 1, 2016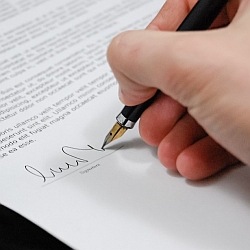 Collectively, all of the Assembly and Senate bills approved by the GOP-controlled legislature and signed by Walker were backed by more than a dozen special interests, including the business, manufacturing, construction, real estate, agriculture, tourism, and insurance industries. All told, these groups contributed $11.2 million to current Republican legislators and another $31.8 million to Walker between January 2011 and June 2015.
Among the notable measures signed into law by Walker were:
Assembly Bill 568, which limits the ability of communities to require rental unit inspections; license landlords, charge inspection fees, and enforce sprinkling ordinances stricter than state law. The law also makes it easier and faster for landlords to evict tenants and dispose of personal property that is left behind.
AB603, which creates new standards for placing structures along the shores of lakes and rivers, and prohibits counties from using zoning ordinances to regulate or restrict shoreline construction projects, like boathouses and fishing rafts, among others.
AB724, which makes numerous changes to worker's compensation laws. It modestly increases disability payments, prohibits employees from getting benefits if their injuries were caused by violating employer drug or alcohol policies, relieves employers from having to pay temporary disability benefits for employees suspended or fired for misconduct, and protects employers from some legal actions when they provide workplace injury insurance to employees.
AB117, which eases regulations on debt collectors by reducing the information that merchants and debt collectors are required to provide consumers in lawsuits to collect past-due bill payments or debts. The new law also exempts merchants and debt collectors from legal damages, penalties, and attorney fees for failing to comply with the Wisconsin Consumer Act of 1973 unless consumers can prove that their failure to follow the law was intentional.
AB563, which allows Dane County towns to opt out of shared zoning authority with the county so that towns have greater authority over development decisions. Under current state law, cities and villages control farmland, residential and commercial zoning decisions, but most towns share the task with counties for lack of resources. The bill applies only to Dane County.
Senate Bill 463, which reduces the liability that ski hill operators face for injuries sustained by bikers who use the property for recreation in certain instances.