A former veteran GOP state representative who has contributed nearly $17,900 to Republican legislative and statewide candidates was appointed to the state's new partisan ethics board.

Vos Names Former Assembly Leader to Partisan Ethics Board

March 7, 2016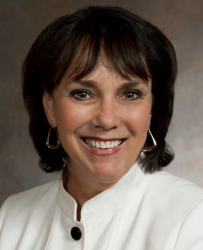 Pat Strachota
The appointment of former Rep. Pat Strachota, of West Bend, to the Wisconsin Ethics Commission was made by Assembly Speaker Robin Vos, of Rochester. The commission takes over half the duties of the current state Government Accountability Board (GAB) this summer.
Strachota was elected to the Assembly in 2004 and served through 2014. During part of that time she was Assembly majority leader and a member of the legislature's budget-writing Joint Finance Committee.
Topping the list of contributions by Pat Strachota and her husband, Tom, between January 2005 and June 2015 was Gov. Scott Walker, $9,125; 2006 gubernatorial candidate Mark Green and former Rep. Mark Honadel, of South Milwaukee, $1,000 each; and Lt. Gov. Rebecca Kleefisch, $750.
The new Ethics Commission, along with a new Elections Commission, was created by legislation approved late last year by the GOP-controlled legislature and Walker. The panels replace Wisconsin's nationally-recognized nonpartisan GAB because Republicans believe the agency treated them unfairly, particularly during the 2011 and 2012 recall elections.
Four members on each commission are chosen by Democratic and Republican Assembly and Senate legislative leaders, and two members on each panel are appointed by the governor, subject to Senate approval. The appointees will serve five-year terms.
Vos also appointed Steve King, the former head of a conservative ideological group that secretly raised and spent $2.8 million on Wisconsin elections under his leadership, to the new elections commission.
Last month, Milwaukee attorney Ann Jacobs was appointed to the elections commission by Senate Democratic Majority Leader Jennifer Schilling, and Katie McCallum, state Republican Party secretary, was appointed to the ethics commission by GOP Senate Majority Leader Scott Fitzgerald.