Former Democratic Attorney General Peg Lautenschlager was named by Senate Minority Leader Jennifer Shilling to the state's new partisan ethics board.

Former Democratic AG Named to New Ethics Commission

March 11, 2016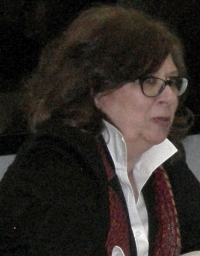 Peg Lautenschlager
Lautenschlager, who served one four-year term as attorney general from 2003 through 2007, contributed about $2,650 from January 2005 through June 2015 to Democratic candidates for statewide office and the legislature. Lautenschlager, of Fond du Lac, is a former U.S. Attorney and Democratic state representative who now practices law.
Top recipients of contributions from Lautenschlager are former Democratic Sen. Jessica King, of Fond du Lac, $1,694, and 2014 Democratic Attorney General candidate Susan Happ, $410.
The new Ethics Commission, along with a new Elections Commission, was created by legislation approved late last year by the GOP-controlled legislature and Walker. The panels replace Wisconsin's nationally-recognized nonpartisan Government Accountability Board because Republicans believe the agency treated them unfairly, particularly during the 2011 and 2012 recall elections.
Four members on each commission are chosen by Democratic and Republican Assembly and Senate legislative leaders, and two members on each panel are appointed by the governor, subject to Senate approval. The appointees will serve five-year terms.
Lautenschlager joins former GOP legislative leader Pat Strachota and state Republican Party secretary Katie McCallum, who have been appointed to the ethics commission by Republican legislative leaders.