Peter Barca, the Democrats' minority leader in the state Assembly, just appointed two people to the state's new partisan ethics and elections commissions who have contributed more than $107,000 to Democratic legislative and statewide candidates.

Barca's Appointees Contributed $107K to Democrats

April 13, 2016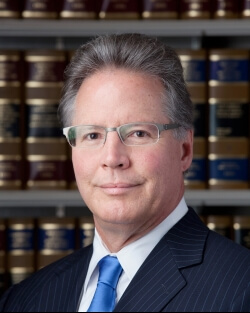 Mark Thomsen
Peter Barca, the Democrats' minority leader in the state Assembly, just appointed two people to the state's new partisan ethics and elections commissions who have contributed more than $100,000 to Democratic legislative and statewide candidates.
On Tuesday, Barca appointed Milwaukee attorneys Mark Thomsen to the elections commission and David Halbrooks to the ethics commission.
Thomsen, who is a former president of the Wisconsin Association for Justice and current president of the Citizen Action of Wisconsin board, and his wife, Grace, contributed about $100,700 between January 2005 and December 2015 to Democrats.
Topping the list of contributions from the Thomsens were two-time candidate for governor Tom Barrett, $30,250; former Gov. Jim Doyle, $10,140; and 2014 candidate for governor Mary Burke, $10,000.
Halbrooks is a former municipal attorney, municipal judge and member of the old partisan state Elections Board, which was replaced in 2008 by the nonpartisan Government Accountability Board (GAB). Halbrooks contributed $6,550 between January 2005 and December 2015 to Democrats.
Topping the list of contributions from Halbrooks were former attorney general candidate Kathleen Falk, $1,950, and former state Rep. Jon Richards, of Milwaukee, $900. Halbrooks also contributed $250 to Barca.
The new elections and ethics commissions were created last year by the GOP-controlled legislature and Republican Gov. Scott Walker. The panels replace Wisconsin's nationally recognized GAB.
Four members on each commission are chosen by Democratic and Republican Assembly and Senate legislative leaders, and two members on each panel are be appointed by the governor, subject to Senate approval. The appointees will serve five-year terms.
Legislative leaders have filled all but one of their slots on the panels – GOP Senate Majority Leader Scott Fitzgerald, of Juneau, has an appointment to make to the elections commission. For more about the previous appointees by legislative leaders, see the Democracy Campaign's earlier posts – here, here, here, here, here.
Walker has yet to announce his appointees to the commissions.