The Wisconsin Democracy Campaign issued a report that covers 100 items approved by Republican Gov. Scott Walker and the legislature that have collectively assaulted Wisconsin's democracy and the common good.

Report, "Walker's Worst 100," Details Assault on Wisconsin's Way of Life

April 26, 2016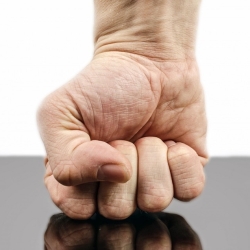 The Wisconsin Democracy Campaign issued a report on Tuesday that covers 100 items approved by Republican Gov. Scott Walker and the legislature that have collectively assaulted Wisconsin's democracy and the common good.
The report, "Walker's Worst 100," details measures approved since 2011 when Walker became governor and the Republicans took control of the legislature. These measures run the gamut:
Consumer Protection
Disability Rights
Environment
Immigrant Rights
Justice and the Courts
Labor Rights
Local Control
Public Education and School Vouchers
Safety Net
Taxes and Corporate Welfare
Voting and Elections
Weapons
Women's Health
Collectively, these 100 items drew support from more than a dozen powerful special interests, mostly because the items signed into law benefited them at the expense of the general public. These special interests, including business, manufacturing, construction, real estate, energy, transportation, agriculture, and banking, contributed $14.4 million to the legislature, including $12.2 million to majority Republican lawmakers, and $32.2 million to Walker, between January 2011 and December 2015.
In addition to direct contributions to Walker and current legislators, many of these wealthy special interests – led by the Wisconsin Manufacturers & Commerce, Americans for Prosperity, the National Rifle Association and American Federation for Children, among others – secretly raised and spent tens of millions of dollars since 2010 to elect the policymakers who delivered on their wish lists.
Ten items highlighted in the report that have gone almost unnoticed or that have faded from memory include:
Asbestos Lawsuits – 2013 Act 154 – Restricts the legal options available to victims of asbestos-related injuries who seek compensation from companies that used asbestos.
Lead in Paint – 2015 Act 55 – Changes the definition of "lead-bearing paint" to allow greater amounts of lead in paint before the paint is legally considered lead paint.
Lead Paint Inspections – 2015 Act 122 – Reduces state lead paint inspection and testing requirements.
Low Interest Rate on Judgments – 2011 Act 69 – Reduces the interest rate on certain judgments in civil actions against businesses and others from an annual rate of 12% to 1% above the prime rate.
Compensatory Damages – 2011 Act 219 – Eliminates compensatory and punitive damages for racial, sexual and other acts of employment discrimination or genetic testing.
Equal Pay for Women – 2011 Act 219 – Limits options for women to sue to enforce equal pay provisions.
Renter Rights – 2015 Act 176 – Limits the ability of communities to require rental unit inspections, license landlords, charge inspection fees, and enforce sprinkling ordinances stricter than state law. The law also makes it easier and faster for landlords to evict tenants and dispose of personal property that is left behind.
Condemnation Authority for Pipeline Companies – 2015 Act 55 – Gives out-of-state pipeline companies the power to condemn private property for oil pipeline operations and projects.
Nursing Homes – 2011 Act 70 – Prohibits the state from penalizing nursing homes with fines and forfeitures for violations of state law if the state has levied fines for the same offenses as violations of federal law. The law benefits nursing home owners whose operations commit multiple violations of state and federal laws.
Variable Rate Loans – 2015 Act 54 – Allows a lender making a variable rate mortgage loan to include a lower, discounted initial interest rate. The peddling of such low, discounted initial rates on mortgage loans was a factor in the financial crisis of 2008.
Ten of the most egregious items in the report that have already gotten a lot of attention:
Voter ID – 2011 Act 23 – Imposes additional requirements for citizens to vote that seem to fall mostly on students, the poor, minorities, and elderly and disabled people.
Campaign Finance – 2015 Act 117 – Doubles the previous limits on contributions, enables unlimited contributions to political action committees, allows candidates' committees to coordinate with outside advocacy groups, allows corporations to donate to political parties, deletes the requirement that donors must disclose who they work for. This law makes candidates and political parties more beholden to the influence of special interests.
48-Hour Waiting Period – 2015 Act 22 – Eliminates the 48-hour waiting period on gun purchases.
New Milwaukee Bucks Arena – 2015 Act 60 – Authorizes $250 million in state bonding to construct a new arena for the privately owned Milwaukee Bucks basketball team, a $4 million annual state tax contribution for operations, and a one-time payment of $10 million in state tax dollars to the Bradley Center Sports and Entertainment Corporation to help it retire existing debt and contractual obligations.
Public School Funding – 2011 Act 32 – Cuts state funding for public schools by the largest amount in state history -- $830 million over two years – and creates a school voucher program for Racine. Increases state spending on voucher schools to about $300 million from 2011-13.
School Vouchers – 2013 Act 20 – Creates a statewide school voucher program, with the enrollment in the new choice schools limited to 500 students in 2013-14, and 1,000 students in 2014-15. Increases state spending on voucher schools to about $385 million from 2013-15.
University of Wisconsin System Funding – 2011 Act 32 – Cuts state funding for the UW System equal to the largest amount in state history – $250 million over two years – and later prohibiting the UW from imposing any general tuition increases.
Public Employee Bargaining Rights – 2011 Act 10 – In addition to severely restricting the rights of public workers to collectively bargain, this act mandates annual certifications for the representatives of bargaining units and requires that a majority of all members must vote to certify – not just a majority of those voting; and prohibits employers from deducting labor union dues from paychecks.

"Right to Work" – 2015 Act 1 – Prevents unions from requiring an employee to be a union member in order to reap the benefits of contract provisions the union has negotiated in bargaining on behalf of its members.
Exempting Legislators and the Governor from John Doe Criminal Probes – 2015 Act 64 – Shields politicians who violate ethics and elections laws from John Doe probes.