Seven legislative leaders and four partisan campaign committees accounted for 51 percent of the $4 million raised legislatively in 2015, according to an analysis by the Wisconsin Democracy Campaign. The other 125 members of the State Assembly and State Senate accounted for the other 49 percent.

See Who Raked in the Most $$$ in the Wisconsin Legislature

April 19, 2016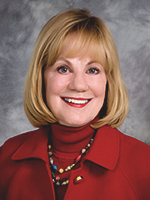 Senator Alberta Darling
These lopsided figures reveal the clout that the legislative leaders have. And the Republican leaders raised more money and exercised more clout than their Democratic counterparts.
Republican legislative leaders and their two leadership committees raised substantially more than their Democratic counterparts – about $1.28 million versus about $787,000 – because GOP lawmakers control the Assembly and Senate. The majority party determines the content of the state budget that goes to the governor and fate of other legislative proposals.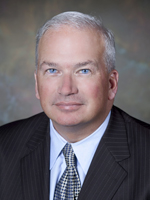 Senator Scott Fitzgerald
Last year's fundraising occurred during and shortly after the legislature considered the two-year state budget, which is the only legislative proposal that lawmakers must pass in some form in each floor session. The state budget is the state's main blueprint for policy and spending. And like all state budgets, the 2015-17 state budget was used to lure campaign contributions from special interests with policy and spending items they supported or opposed.
Topping the fundraising list among legislative leaders (see Table 1) was GOP Sen. Alberta Darling, of River Hills, co-chair of the legislature's budget-writing Joint Finance Committee. Darling is a veteran pol who occupies a safe seat and is nearly always among the legislature's top fundraisers.
Darling was followed by Republican Senate Majority Leader Scott Fitzgerald, of Juneau, who raised $131,426. Fitzgerald has served in the legislature for more than 20 years and has also been the Senate majority or minority leader much of the time since 2004.
Collectively, the seven legislative leaders raised nearly $545,000 and had nearly $865,000 in their campaign accounts as of Dec. 31. Since most of the legislative leaders are longtime lawmakers who reside in politically safe seats, it's likely many of them will contribute to other legislative candidates and to their state parties.
Table 1
Top Fundrasing Legislative Leaders in 2015
Name
Title
Party
2015
Fundraising
Dec. 31
Cash Balance
Alberta Darling
Joint Finance co-chair
R
$173,663
$104,991
Scott Fitzgerald
Senate Majority Leader
R
$131,426
$315,905
John Nygren
Joint Finance co-chair
R
$80,117
$123,889
Robin Vos
Assembly Speaker
R
$78,517
$231,501
Jennifer Shilling
Senate Minority Leader
D
$50,525
$60,742
Peter Barca
Assembly Minority Leader
D
$18,234
$22,444
Jim Steineke
Assembly Majority Leader
R
$12,080
$5,187
Fundraising by the four legislative leadership committees (see Table 2) was led by the Republican Assembly Campaign Committee, which raised $451,272. The four committees, which raised more than $1.5 million combined in 2015, are used by legislative leaders to pay for election time activities that support their colleagues. At the end of 2015, the four committees sat on just over $1 million with the 2016 fall elections still 10 months away.
Table 2
Legislative Campaign Committee 2015 Fundraising
Committee
2015
Fundraising
Dec. 31
Cash Balance
Republican Assembly Campaign Committee
$451,272
$409,281
State Senate Democratic Committee
$379,734
$208,307
Committee to Elect a Republican Senate
$357,491
$241,246
Assembly Democratic Campaign Committee
$338,423
$143,109
TOTAL
$1,526,920
$1,001,943