The Wisconsin Democratic delegation in Congress today urged the U.S. Department of Justice to consider "bringing a legal challenge" to Wisconsin's Voter ID law.

Wisconsin Dems in Congress Ask US A.G. for Help on Voter ID

May 2, 2016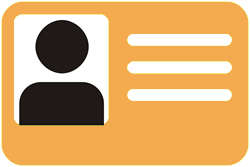 In a letter to Attorney General Loretta Lynch, Senator Tammy Baldwin and Representatives Ron Kind, Gwen Moore, and Mark Pocan called into question whether the Voter ID law is "consistent with the Voting Rights Act and federal constitutional protections for the right to vote."
Calling the law "one of the nation's most restrictive," the legislators pointed to "numerous press reports of long lines and significant challenges for many voters" on April 5. They also referred to the "troubling statements by individuals closely connected to the state legislature's consideration of the law, indicating that its passage may have been motivated, at least in part, by a desire to reduce youth and minority participation in elections."
One of those statements was by Todd Albaugh, former chief of staff to former Republican Majority Leader Dale Schultz, who went public with his eyewitness account of the sentiments in the closed Senate Republican Caucus when they were pushing through the Voter ID law. "A handful of the GOP Senators were giddy about the ramifications and literally singled out the prospects of suppressing minority and college voters," he wrote.
Another statement was by Congressman Glenn Grothman, who told WTMJ4 on April 5: "I think Hillary Clinton is about the weakest candidate the Democrats have ever put up. And now we have photo ID, and I think photo ID is going to make a little bit of a difference as well."
"These developments raise serious questions about the impact the Voter ID law has had on the ability of many Wisconsinites to exercise perhaps their most fundamental constitutional right: The right to vote and participate in our democracy," the Wisconsin Democratic delegation wrote. "As such, we believe it is critical that the Department of Justice carefully review the effect of this law and what steps it can take to uphold the voting rights of all Americans."