Republican Gov. Scott Walker received $21,000 in campaign contributions from the former chairman of a company after it was approved for $500,000 in state tax credits, but then failed to create promised jobs and eliminated hundreds of existing jobs.

Walker Accepted $21K from Company that Cut Jobs After Tax Breaks

May 3, 2016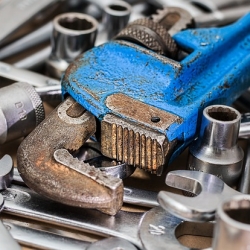 The state revoked $50,000 in state tax credits last November that had already been handed to W.W. Grainger, and the Department of Revenue said late last week that it was seeking to recover the money. The $50,000 was part of a $500,000 tax break package approved in July 2011 to Grainger by the Wisconsin Economic Development Corp. (WEDC), which is the state's job creation and economic development agency that Walker created and led until July 2015. The remaining $450,000 in tax credits has not been released.
The company's former chairman, David Grainger, of Lake Forest, Ill. made seven contributions to Walker totaling $21,000 between August 2011 – a month after WEDC approved the company's $500,000 package of tax breaks – and July 2015.
W.W. Grainger, a Lake Forest, Ill. distributor of industrial and maintenance supplies, was awarded the tax package for its plans to make $1.8 million in capital improvements and create 130 new jobs at its Janesville facility by March 2013, as well as retain about 1,170 existing jobs in Wisconsin until March 2015.
But the company, which said it is paying back the $50,000 in tax credits, failed to create the new jobs and eliminated more than 350 existing jobs by selling some of its Wisconsin subsidiaries in 2013. Last year, Grainger sent a half dozen Janesville jobs to Panama and earlier this year, the company announced it would close a Green Bay warehouse and lay off about 40 people.