Republican Gov. Scott Walker has declared an energy emergency at the request of a special interest group that represents segments of the oil and gas industry that have contributed more than $200,000 to him in recent years.

Walker Declares Energy Emergency at Behest of Special Interest Group

May 10, 2016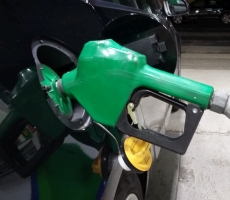 Walker's emergency declaration, which was made at the request of the Wisconsin Petroleum Marketers & Convenience Store Association, waives state and federal regulations that restrict tanker truck drivers from working more than seven or eight consecutive days, so that the drivers may complete fuel deliveries. Authorities said tanker drivers still may not drive more than 12 hours a day.
Walker said he issued the order to head off possible gasoline and diesel fuel shortages in the Green Bay area this summer due to the shutdown of a fuel pipeline between Green Bay and Milwaukee. The convenience store group said none of its member gas stations has reported running short of fuel.
The pipeline was been shut down since March for inspection and repairs, which are likely to continue for several more weeks.
The same regional pipeline operated by West Shore Pipe Line Co., in Illinois, spilled 54,600 gallons of gasoline on farmland in Washington County in July 2010 after a weld seam ruptured. West Shore paid more than $5 million to build an eight-mile stretch of water main so the Town of Jackson could serve rural residents whose groundwater was contaminated by the spill.
Gasoline stations, convenience stores, and petroleum marketers contributed about $206,500 to Walker between January 2011 and December 2015. All told, these special interests contributed more than $607,000 to all partisan candidates for statewide office and the legislature during the five-year period.
The top contributors to Walker among gasoline and diesel distributors, marketers, and retailers between January 2011 and December 2015 were Marathon Petroleum Corp.'s political action committee (PAC), $19,000; Donald Zietlow, of La Crosse, president of Kwik Trip, and his wife, La Vonne, $14,561; and $10,000 each from Paul Stoffel, of Dallas, Tex., director of HollyFrontier; Paul Foster, of El Paso, Tex., chairman of Western Refining; and Tom Schmidt, of Appleton, Wis., chairman of U.S. Oil, and his wife, Mary.
The Wisconsin Petroleum Marketers & Convenience Store Association PAC also gave Walker $5,250 during the five-year period.