A former GOP lawmaker who contributed $10,000 to Republican Gov. Scott Walker has won a state contract to create and administer a new test for Wisconsin elementary and middle school pupils.

Former GOP Lawmaker and Walker Contributor Gets State Testing Contract

Posted: May 16, 2016
Updated: May 17, 2016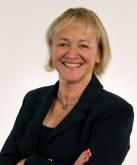 Susan Engeleiter
The contract, was awarded to Data Recognition Corp., of Maple Grove, Minn. The company originally bid $63 million last fall to develop and administer the test for the next 10 years, but signed a $79.8 million contract in March after negotiations with the state to add more testing. The new Wisconsin Forward Exam will replace the short-lived Badger Exam. The new test, which state wants to use next spring, will test students in social studies for grades three through eight and 10; English and math in grades three through eight; and in science for grades four, eight and 10.
The company is led by former GOP Senate Minority Leader Susan Engeleiter, who served in the state Senate in the 1980s. She unsuccessfully ran for the U.S. Senate against Democrat Herb Kohl in 1988, but was appointed later that year to lead the U.S. Small Business Administration by former President George H.W. Bush.
The bidding process was handled by Walker's Department of Administration and the bids were evaluated by a team comprised of officials from the Department of Public Instruction (DPI), which approved contract negotiations with Engeleiter's company. DPI's secretary, Tony Evers, who is the state school superintendent, is chosen by voters in a statewide election and is not part of the governor's cabinet.
Engeleiter contributed $10,000 to Walker in October 2014 and $500 to Evers in March 2013. It had been 13 years since Engeleiter last contributed to candidates in a Wisconsin election. Her previous contributions, which ranged from $100 to $250, occurred between March 1994 and October 2000 and totaled $1,250.