Republican Gov. Scott Walker has 11 applicants to consider to replace retiring Wisconsin Supreme Court Justice David Prosser, including one applicant who requested anonymity.

Here Are the 11 Applicants for Retiring Justice David Prosser's Job

June 3, 2016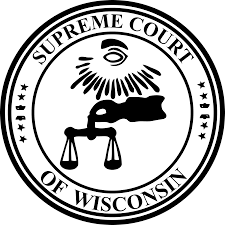 The pool of applicants, many of whom have gotten jobs from Walker in the past, include a former Assembly colleague who Walker appointed appeals judge in 2012; the father of Walker's legal counsel; a former corporate lawyer for the Menard hardware store chain; attorneys who have worked for Walker or Republican lawmakers; and an attorney who has contributed mostly to Democratic candidates.
The anonymous applicant's request is legal unless the individual becomes a finalist for the job, according to state law. But the secrecy sends a poor message, and raises questions about the applicant's fitness for the job, according to Bill Lueders, president of the Wisconsin Freedom of Information Council.
"It shows poor form. The very least that we should expect of people who seek to hold one of the most important jobs in the state is that they say who they are," Lueders said.  
Four of the applicants or their spouses have contributed a total of $3,125 to Walker.
Prosser, who announced last month he will step down at the end of July, is part of the Supreme Court's 5-2 conservative majority. Walker said he will pick a replacement before Prosser steps down. Walker's appointee will have to run for a full 10-year term on the court in 2020.
The applicants are:
Mark Gundrum, a former GOP Assembly colleague of Walker who was elected a Waukesha County circuit judge in 2010 and then appointed by Walker to the state Court of Appeals in 2011;
James Troupis, a longtime attorney with Michael Best & Friedrich who has represented Republican lawmakers, including legal challenges to their successful 2011 redistricting efforts. He also represented Prosser during his 2011 election recount. Troupis applied for a previous Supreme Court vacancy after the sudden death of Justice Patrick Crooks last fall. Walker instead appointed conservative Rebecca Bradley, who won a 10-year term on the court in last month's spring elections;
Brian Hagedorn, who served as Walker's chief legal counsel from 2011 to 2015 before the governor appointed him to serve with Gundrum on the District 2 State Court of Appeals in Waukesha. He is also a former law clerk for conservative Justice Michael Gableman;
Randy Koschnick, a Jefferson County circuit judge who ran unsuccessfully for a 10-year term on the high court in 2009 against Justice Shirley Abrahamson. Koschnick's daughter, Katie, is currently Walker's chief legal counsel. Ironically, Koschnick contributed $100 to Gundrum's campaign committee in November 2009, and Koschnick's wife, Terri, contributed $100 to Walker in April 2010;
Thomas Hruz, a former Milwaukee attorney, employee of the conservative think tank Wisconsin Policy Research Institute, and Prosser law clerk. Hruz was appointed to the District 3 Court of Appeals in Wausau in 2014 by Walker. Hruz contributed a total of $750 to Walker in 2009 and 2010;
Ellen Nowak, a former Milwaukee attorney and deputy director of the pro-school-voucher group School Choice Wisconsin. Nowak was appointed to the state's Public Service Commission, which regulates utilities, in 2011 and became chair of the commission in 2015. Nowak contributed a total of $275 to Walker's campaign in 2010 and 2011. She also made contributions totaling $140 in 2010 to Gundrum in his race for circuit judge;
James Morrison, an attorney who moved from Michigan to Wisconsin shortly before Walker appointed him to a Marinette County circuit judgeship in March 2012. Morrison was elected to a six-year term in 2013. Morrison contributed $1,000 to Walker's campaign in September 2011, and his wife, Barb, gave the governor $1,000 in October 2014;
Claude Covelli, a longtime Madison attorney who ran an unsuccessful and short-lived campaign during the 2016 Supreme Court race;
Andrew Brown, an attorney from River Falls who works for a Minnesota law firm, and was once a corporate lawyer for the Menard hardware store chain;
Paul Scoptur, a Milwaukee attorney, who has contributed $9,300 since January 2005, and all but $250 went to Democratic candidates. Top recipients of Scoptur's contributions were Tom Barrett, $5,500, Walker's Democratic opponent in 2010 and 2012, and former Democratic Gov. Jim Doyle, $2,500.