Wealthy supporters of Republican Gov. Scott Walker who have contributed more than $10.1 million to support his campaigns for governor or president are on a Republican Party committee created to help likely GOP presidential nominee Donald Trump.

Wealthy Walker Supporters Now Helping Trump

May 25, 2016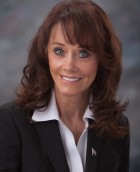 Diane Hendricks, Governor Scott Walker
and Elizabeth Uihlein (L. to R.)
The Republican National Committee (RNC), headed by Wisconsinite Reince Priebus, announced Tuesday the creation of the 23-member Trump Victory Committee, which hopes to raise $1 billion along with Trump for the upcoming fall campaign.
Twelve of the 23 Trump fundraising committee members contributed to Walker's 2012 recall and 2014 reelection campaigns for governor, as well as two federal committees – a SuperPAC and a 527 group – that were created to help support his short-lived 2016 presidential bid.
The two largest are huge contributors to Walker and other Republicans in Wisconsin.
Diane Hendricks, of Afton, the richest woman in Wisconsin, contributed $5.5 million to Walker's gubernatorial and presidential campaign support committees. Hendricks co-founded ABC Supply Co. in Beloit, the nation's largest supplier of building and roofing materials, along with her late husband, Ken. She is a supporter of conservative and Republican candidates and causes around the country, including dark money groups created by the Koch brothers.
Elizabeth Uihlein, of Lake Forest, Ill. who contributed $4.5 million to Walker gubernatorial and presidential support committees, along with her husband, Richard. The couple founded Uline Corp., which distributes industrial shipping and packaging supplies throughout North America. Since the 2009-10 election cycle the couple has contributed more than $26 million to conservative and Republican state and federal candidates, committees, parties and outside electioneering groups.
The other contributors to Walker who are on the Trump Victory Committee are:
Joe Craft, of Tulsa, Okla. owner of Alliance Coal, $45,000;
Andrew Puzder, of Carpinteria, Calif., chief executive of CKE Restaurants, $26,750;
Sam Fox, of St. Louis, Mo., owner of Harbour Group, $25,000;
Mel Sembler, a St. Petersburg, Fla. real estate developer, and his wife, Betty, $22,700;
Howard Leach, of Palm Beach, Fla., owner of Leach Capital, $10,000;
E. Llwyd Ecclestone, a West Palm Beach, Fla. real estate developer, $5,000;
Ronald Weiser, of Ann Arbor, Mich., owner of McKinley Associates, $5,000;
Charles Urstadt, of Greenwich, Conn., owner of Urstadt Biddle Properties, and his wife, Elinor, $1,000;
Reince Priebus, RNC chairman, $500;
Karen Iacovelli, of Greenville, S.C., a partner at PI Holdings II, $500.
Walker ended up backing GOP presidential candidate Ted Cruz, who won Wisconsin's April 5 presidential primary, but then dropped out of the race a short time later. Walker briefly led a packed field of more than a dozen GOP presidential candidates last summer before his national popularity plummeted. He dropped out of the presidential race after only 10 weeks.