Chiropractors, who contributed $688,000 to legislative and statewide candidates since January 2011, are split on a legislative proposal that would allow them to prescribe painkillers.

Chiropractors Split on Proposal to Let Them Prescribe Painkillers

June 2, 2016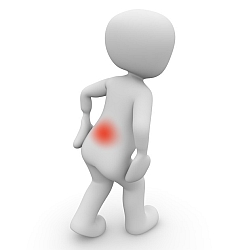 The measure, Senate Bill 762, received an informational hearing late last month, even though the legislative session ended in March and any bills that did not pass will have to be introduced again and considered next year by a new legislature elected this fall.
The bill is supported by the Wisconsin Chiropractic Association, but opposed by the Chiropractic Society of Wisconsin, the State Medical Society and hospitals. Supporters say the proposal would give patients access to faster pain relief. Opponents say there has been no public need or demand for it, and that the proposal would expand the amount of prescriptions written for narcotics at a time that the state is trying to fight narcotic abuse.
Topping the list of contributions from chiropractors between January 2011 and December 2015 was Republican Gov. Scott Walker, who received $177,849; the Republican Assembly Campaign Committee, which accepted $48,329; and GOP Senate Majority Leader Scott Fitzgerald, of Juneau, who received $39,250.
The bill's authors, Republican Sen. Frank Lasee, of De Pere, received $4,060, and Rep. Joe Sanfelippo, of New Berlin, received $529 from chiropractors between January 2011 and December 2015.
The top contributors from the industry to candidates for partisan statewide office and the legislature between January 2011 and December 2015 were:
Wendy and George Varish, of Cleveland, Wis., owners of Varish Chiropractic, $12,425;
Jeffrey Lyne, of Fitchburg, a chiropractor with Luedtke, Storm, Mackey Chiropractic, $9,250;
Robert Wheelock, of Burlington, a chiropractor with Burlington Family Chiropractic, and his wife, Lonna, $7,800;
Pam Stucky-LaGuardia, of Eau Claire, a chiropractor with Stucky Chiropractic Center, and her husband, Jay, $7,700;
Steven Yeomans, of Ripon, a chiropractor with Yeomans-Edinger Chiropractic Center, $7,665.