Disability rights activists just won a big victory in Wisconsin. The Department of Health Services withdrew its plan to turn over to private insurance companies the responsibility for running programs for medical care and long-term care for people with disabilities and the elderly.

A Win for Disability Rights Activists!

June 10, 2016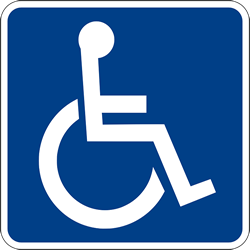 Last year, the legislature passed a bill requiring the Department to come up with such a plan. In April, it did so, and the disability rights community in Wisconsin found it sorely lacking.
Over the last 15 years, Wisconsin has become a leader in creating two innovative programs for helping people with disabilities receive care in their homes. Those two programs are called Family Care and IRIS, which stands for Include, Respect, I Self-Direct. At year's end, there were about 40,000 people in Family Care and 13,000 in IRIS.
The proposed change "will not save money, but will disrupt the lives of people using IRIS and Family Care by forcing them into for-profit insurance companies," said a May 16 press release from a group called Save IRIS, Wisconsin's Self Direction Advocates.
Other disability rights groups also opposed the change, including Disability Rights Wisconsin and the Wisconsin Long-Term Care Coalition. Both of them urged the Health Services Department to scrap its plan.
On June 9, Health Services Secretary Kitty Rhoades did just that. She sent a letter to the heads of the Joint Finance Committee, Senator Alberta Darling and Representative John Nygren.
"We have received comments, feedback and questions from providers, advocates, legislators, and most importantly consumers," she wrote. "Therefore, I am writing to withdraw the concept plan."
One of the legislators she had heard from was Representative Melissa Sargent, who wrote a commentary in the Capital Times on May 9, calling the plan "an attempt to make a profit off of Wisconsin's most vulnerable citizens." Sargent said that UnitedHealthcare was one company angling for such a state contract. "Eric Schutt, Walker's former chief of staff, is the vice president of external affairs for this company. They have been aggressively lobbying the Legislature to ensure they receive the contract, and the profits that will come with it. Cronyism at its worst."
UnitedHealthcare spent $124,000 on lobbying in Wisconsin last year, according to the Government Accountability Board's website.
From 2009 through 2015, UnitedHealthcare of Wisconsin's PAC gave $21,000 to candidates and campaign committees. The top two gifts were $6,000 to the Republican Assembly Campaign Committee and $2,500 to the Committee to Elect a Republican Senate. The PAC also gave $1,500 to the State Senate Democratic Committee.
During the same period, employees of UnitedHealthcare gave $30,035 to candidates for office. Scott Walker received the most, with $6,833. Senate Majority Leader Scott Fitzgerald was next, with $2,800.