Some of the state's billionaires and millionaires featured in recent stories by the Milwaukee Journal Sentinel for paying little or no state income taxes are also generous contributors to legislative and statewide candidates.

Super Wealthy Who Pay Low or No State Taxes Are Large Campaign Contributors

August 2, 2016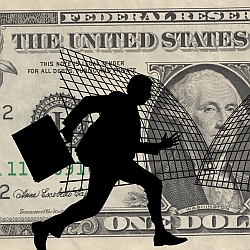 The Journal Sentinel stories – here and here – said the reasons that these folks and many of the state's other wealthy citizens pay little or no state incomes taxes are due to favorable tax laws, large charitable deductions, and other write-offs, like business and investment losses, that substantially reduce or eliminate their tax bill.
In addition to their low tax bills, the five individuals cited in the media report are avid campaign contributors. They have collectively doled out about $854,000 to legislative and statewide candidates since January 2006. Here's a rundown on who they are, with links to the Wisconsin Democracy Campaign database to show who gets their contributions:
Diane Hendricks, of Afton, owner of ABC Supply and one of the wealthiest women in the country, has contributed $626,600 to conservative and Republican candidates for statewide office and legislature. The top recipients of her contributions are Republican Gov. Scott Walker, $529,100, former Republican Attorney General J.B. Van Hollen, $13,900, and 2006 GOP candidate for governor Mark Green, $11,650.
Chris Abele, Milwaukee County executive and longtime philanthropist, has contributed nearly $103,000 mostly to Democratic statewide and legislative candidates. Top recipients include $15,000 to the State Senate Democratic Committee, $10,200 to former Democratic Gov. Jim Doyle, and $10,000 each to former Democratic candidates for governor Tom Barrett and Mary Burke, and Supreme Court candidate JoAnne Kloppenburg.
John Menard Jr., of Eau Claire, owner of the Menard's retail hardware chain, has contributed about $72,800 mostly to Republican and conservative statewide and legislative candidates. His top recipients were GOP Lt. Gov. Rebecca Kleefisch, $18,000, Walker, $12,000, and Van Hollen, $11,500. Doyle, who received $5,000, was the only Democratic state candidate to receive contributions from Menard.
H. Fisk Johnson, of Chicago, chairman and chief executive officer of S.C. Johnson & Son, has contributed $30,750 to Democratic and Republican legislative and statewide candidates. Top recipients include $6,500 to Walker, and $1,500 each to the Republican Assembly Campaign Committee and former Democratic Sen. Jim Sullivan.
Helen Johnson-Leipold, of Racine, chairman of Johnson Bank and chief executive officer of Johnson Outdoors, contributed about $20,800 – all to Republican legislative and statewide candidates. Her top recipients were Walker, about $11,300, Kleefisch, $5,000, and GOP Sen. Van Wanggaard, of Racine, $1,500.