A national hardware store chain owned by a billionaire businessman who set consecutive records for the highest penalties ever paid for environmental violations in Wisconsin just won an environmental award from the state's largest business group.

WMC Gives Menard, Inc. An Environmental Award

August 3, 2016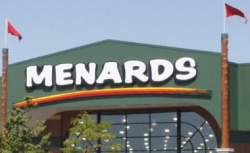 Wisconsin Manufacturers & Commerce says Menard, Inc., which is founded and owned by John Menard Jr., was among nine winners of WMC's Business Friend of the Environment awards. The nine winners were selected from 32 nominees by a panel, which includes representatives from the Department of Natural Resources and the University of Wisconsin.
WMC called Menard, Inc., "a leader in their commitment to the recycling of all materials."
"Menard, Inc. set key objectives to eliminate wasted energy, increase recycling rates and improve efficiency," Lucas Vebber, WMC Director of Environmental & Energy Policy, said in a statement Aug. 1. "With the results from these upgrades, Menard, Inc. has improved their capacity and now recycles wood waste from outside sources such as waste haulers and other manufacturers."
WMC said that Menard, Inc., and the other environmental award winners have demonstrated "that sound environmental practices are good for Wisconsin's environment and its economy. They serve as important examples for industry."
Both Menard and his company have paid about $3.9 million in fines over the past 20 years for violating environmental rules. Some of those incidents include:
$30,000 in fines and court costs in 2011 for violating state laws against hazardous waste disposal for a 2007 incident in which a pallet of herbicide was dumped on a parking island at a Menards store in Onalaska;
$68,125 in penalties in 2006 to settle an administrative order brought by the U.S. Environmental Protection Agency against Menards for damaging a Sioux Falls, S.D. stream that ran through its property by filling in nearly 1,400 feet of the stream and replacing it with a 66-inch storm sewer pipe;
A $2 million fine in 2005 after Department of Natural Resources officials found a floor drain at a company shop that they believe was used to dump paint, solvents, oil and other waste that fed into a tributary of the Chippewa River. The sanction broke the previous record for a state environmental fine of $1.7 million set in 1997, also by Menard;
A $1.7 million fine in 1997 for 21 violations that occurred when Menard used his pickup truck to haul plastic bags of chromium and arsenic-laden wood ash to his home to dispose of with the household trash. Menard pleaded no contest to felony and misdemeanor charges involving records violations, unlawful transportation and improper disposal of hazardous;
A $160,000 state penalty in 1994 in a civil judgment against Menards for transporting and disposing of ash produced by incinerating CCA-treated lumber without a license. Wood treated with CCA contains carcinogen and is considered hazardous waste that requires disposal in a licensed landfill.
WMC uses its lobbying muscle and millions of dollars in secret fundraising and spending to back conservative and Republican candidates in statewide and legislative elections. And in recent years, the GOP-controlled legislature and Republican Gov. Scott Walker have loosened environmental regulations and enforcement of numerous air, water and other pollution at the behest of WMC and other special interests.