The Forest County Potawatomi Community contributed more than $70,000 to legislative fundraising committees and candidates during the first seven months of 2016 – sharply more than in the previous six years combined, campaign finance reports show.

Tribe Contributes More to Candidates in Seven Months Than in Six Years

August 9, 2016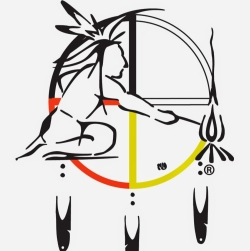 Topping the list of recipients of Potawatomi political action committee (PAC) and corporate contributions were two GOP legislative campaign committees that are used to raise money from special interests to spend on elections. The Republican Assembly Campaign Committee and the Committee to Elect a Republican Senate each received $15,000 from the tribe.
Next in line were two Democratic legislative campaign committees also used to raise special interest cash for campaigns. The State Senate Democratic Committee received $7,000 and the Assembly Democratic Campaign Committee accepted $2,000 from the Potawatomi.
Republicans control the Assembly 39-63 and the Senate 19-14. Overall, nearly three times more Potawatomi contributions went to Republican legislative committees than Democrats - $53,000 versus $19,500 – during the first seven months of 2016.
The tribe's 2016 contributions through July is more than the total amount the Potawatomi donated from 2010 through 2015 to legislative and statewide candidates. In that six-year period, it contributed $59,000.
The tribe also spent about $77,000 on lobbying during the first 18 months of the 2015-16 legislative session, which effectively concluded in March. Among the Potawatomi's items of interest were legislative proposals involving charter and voucher schools, campaign finance, tobacco and fantasy sports regulation, allowing private landowners to destroy Indian burial mounds, and drug enforcement and treatment programs.
Early last year, the Potawatomi tribe, which operates a casino in Milwaukee, was one of the big winners from a decision by Republican Gov. Scott Walker to reject a proposed $800 million casino that the Menominee tribe wanted to build in Kenosha. The decision was the governor's alone; the legislature had no official role in the matter. Walker's gubernatorial fundraising committee did not receive any Potawatomi PAC contributions during the past 18 months. Earlier, Walker's campaign received a total of $9,000 from the PAC in 2011 and 2013.