Nearly all of the 19 large companies listed in a state report for receiving about $470 million in state aid to reduce their taxes are also generous campaign contributors.

Corporate Welfare Recipients Are Generous Contributors

August 18, 2016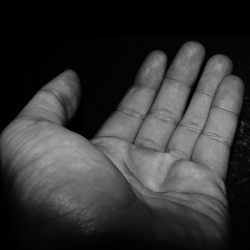 The companies were identified in a recent Legislative Fiscal Bureau report as recipients of the state's Enterprise Zone Tax Credit. The tax credit, which ranges between $5.5 million and $65 million for each recipient, allows corporations to subtract the credit they are awarded by the state from their annual gross income tax bill to reduce their taxes for expenses like adding and retaining employees, training, expansions and purchases from vendors located in Wisconsin. If the credit exceeds the amount of taxes due in a given year, a company actually gets a refund from the state!
The tax credit program is run by the Wisconsin Economic Development Corp. (WEDC), which is the state's lead economic development and job creation agency created in 2011 by Republican Gov. Scott Walker. WEDC has been frequently criticized in state audits and media reports – here, here, here – for failing to properly award, document and track millions of dollars in state aid to businesses.
The companies may use the credits for up to 12 years. Eleven companies were awarded the credits in 2011 when Walker took office and eight were awarded the credits in 2009, when the program was expanded, and 2010.
Between January 2010, the year Walker was elected, and December 2015, 15 of the 19 companies contributed nearly $575,000 to all partisan candidates for statewide office and the legislature. About 70 percent of these contributions – $403,700 – went to Walker himself. Less than 7 percent – about $39,400 – went to Democratic candidates.
Topping the list of contributions to all candidates and to Walker were owners and employees of Uline Corp., a company founded by Richard and Elizabeth Uihlein, of Lake Forest, Ill., that distributes shipping and packaging supplies throughout North America. The couple, who are longtime contributors to state and federal Republican and conservative candidates and causes, and their employees doled out $345,450 to all legislative and statewide candidates, including $286,500 to Walker. The company received nearly $19 million in state aid.
One company, Exact Sciences Corp., in Madison, which received $9 million in tax credits, made all of its roughly $19,000 in contributions to Democrats. Four companies did not make any contributions to candidates, including Dollar General Corp., Fincantieri Marine Group, Kestrel Aircraft Co., and W. Solar Group. These companies received tax credits ranging from $5.5 million to $28 million each.
Below is a table that identifies the company, the total amount of tax credits awarded, and employee contributions to Democrats, to Walker and to all legislative and statewide candidates between January 2010 and December 2015.
Campaign Contributions by Employees
of Companies Given Enterprise Zone Tax Credits
Company

Tax Credits

Contributions
to Democrats
Contributions
to Walker
Total
Contributions

Amazon.com

$10.3 million

$250

$1,075

$1,575

Bucyrus International

$20 million

$1,250

$5,475

$9,910

Direct Supply

$22.5 million

$650

$46,321

$55,046

Dollar General Corp.

$5.5 million

$0

$0

$0

Exact Sciences Corp.

$9 million

$19,033

$0

$19,033

Fincantieri Marine Group

$28 million

$0

$0

$0

InSinkErator

$15.5 million

$0

$1,240

$1,340

Kestrel Aircraft Co.

$18 million

$0

$0

$0

Kohl's

$62.5 million

$2,210

$7,868

$13,548

Mercury Marine

$65 million

$850

$1,481

$4,681

Milwaukee Electric Tool

$18 million

$0

$5,200

$10,775

Northstar Medical Radioisotopes

$14 million

$0

$2,100

$2,950

Oshkosh Corp.

$47 million

$3,875

$14,234

$33,084

Plexus Corp.

$15 million

$1,867

$840

$3,157

Quad/Graphics

$61.7 million

$7,424

$29,069

$69,568

Trane

$5.5 million

$1,855

$1,100

$3,655

Uline

$18.6 million

$100

$286,500

$345,450

W Solar Group

$28 million

$0

$0

$0

Weather Shield Manufacturing

$8 million

$0

$1,200

$1,200

TOTALS

$472.1 million

$39,364

$403,703

$574,972