Tougher federal rules on payday lenders, whose loans can carry interest rates of nearly 600 percent, are being opposed by GOP Assembly Speaker Robin Vos, who has accepted nearly $6,000 in campaign contributions since 2010 from the industry.

GOP Opposes Tougher Fed Rules on Payday Lenders

October 6, 2016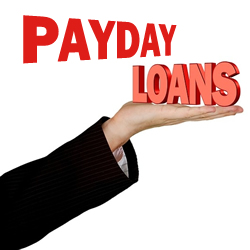 Proposed rules up for public comment now by the Consumer Protection Financial Bureau would require the industry to verify a potential borrower's ability to repay the loan before it is granted, and limit the number of times a borrower can renew the loan. Loan renewal and penalty fees can often add up to more than the loan principal.
Vos said in a letter to the bureau late last month that the proposed rules were cumbersome, undermined state rules to regulate the industry, and would effectively put payday lenders and similar outfits out of business in Wisconsin.
Advocates say the tougher rules are necessary because payday and auto title loan providers prey on poor consumers who cannot get traditional loans at lower interest rates.
Vos and majority Republican lawmakers inserted provisions in the 2011 state budget approved by GOP Gov. Scott Walker that loosened restrictions on payday lenders.
Between January 2010 and June 2016, payday and auto title loan and check-cashing companies contributed about $344,000 to all Wisconsin legislative and statewide candidates, led by Walker, who accepted about $40,000. Payday lenders gave current lawmakers about $230,600, including nearly $202,000 (or 88 percent) to majority Republicans.
Behind Walker, the other top recipients of payday lender industry contributions were:
GOP Senate Majority Leader Scott Fitzgerald, about $23,000;
Republican Assembly Campaign Committee, $18,800;
Committee to Elect a Republican Senate, $16,600;
Assembly Democratic Campaign Committee, $11,600;
State Senate Democratic Committee, $10,300.
The four legislative campaign committees that received top contributions from the industry are used by legislative leaders to milk special interests for campaign contributions to spend on elections.
A WISPIRG report issued earlier this year found Wisconsin residents who use payday lenders typically earn less than $19,000 and take out an average of 12 loans per year. But borrowers pay a whopping average annual percentage rate of 589 percent, partly because Wisconsin is one of only four states that does not cap the industry's lending rates.