Spending by outside special interest groups in next month's legislative elections topped $4.3 million this week. And a whopping 86 percent of the spending, about $3.7 million, has occurred in just three state Senate races, according to a preliminary review by the Wisconsin Democracy Campaign of television ad buys and reported spending on other electioneering activities by outside groups.

Outside Group Spending in Legislative Races Tops $4.3M

October 14, 2016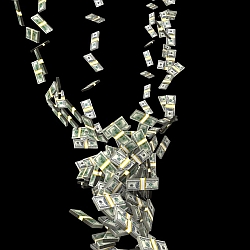 Spending by Democratic-and Republican-leaning groups was essentially equal at about $2.1 million each.
The costliest spending so far by outside electioneering groups has occurred for the open seat in the 18th Senate District, where Republican Dan Feyen faces Democrat Mark Harris. So far, outside special interests have spent about $2.4 million mostly on television ads there.
Two other races in the 14th and the 12th Senate districts have drawn more than a half-million dollars each in spending in each by outside groups. In the 14th Senate District, where incumbent GOP Sen. Luther Olsen, of Ripon, faces Democrat Brian Smith, outside groups have spent an estimated $800,000 so far. And in the 12th District, where incumbent Republican Sen. Tom Tiffany, of Hazelhurst, faces Democrat Bryan Van Stippen, outside groups have spent about $504,000 so far.
The top-spending groups for all of the legislative races so far are:
Wisconsin Manufacturer & Commerce (WMC), the state's largest business group, more than $1 million in reported independent expenditures and undisclosed phony issue ads. All of WMC's known spending on the legislative elections has been in the 18th and 14th Senate districts to support the Republican candidates;
Greater Wisconsin Committee, about $940,000 on television advertising and ad production to support Democratic candidates in the 18th and 14th Senate District races;
Prosperity for Everyday People, more than $700,000 on television advertising and ad production in the 18th and 14th Senate districts to support the Democratic candidates;
American Federation for Children, a Washington D.C.-based pro-school-voucher group, about $612,000 to support Republican candidates. Most of its spending has occurred in the 12th Senate District where it doled out about $338,000 to attack Van Stippen and about $102,000 in the open 85 th Assembly District race to support Republican Pat Snyder and attack his Democratic challenger, Mandy Wright.
For more details about the outside groups involved in the 2016 legislative races, please visit the Democracy Campaign's Hijacking Campaign 2016 feature.