Wisconsin Supreme Court Justice Michael Gableman, who penned the court opinion that ended the controversial John Doe probe of Scott Walker's campaign activities, is one of the featured speakers at a Republican Party fundraiser – along with the head of a shadowy rightwing group that the John Doe prosecutor was reportedly looking into. That group, Wisconsin Club for Growth, spent more than half a million dollars to get Gableman elected in 2008.

Gableman, Club for Growth Leader to Speak at GOP Fundraiser

February 28, 2017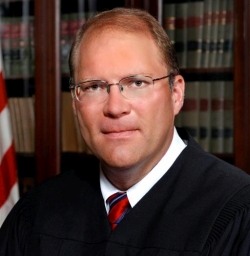 Justice Michael Gableman
Gableman, who is among the court's 5-2 conservative majority and faces reelection next year to a second 10-year term on the court, is scheduled to appear March 11 at the Barron County Republican Party's Lincoln Day dinner in Rice Lake.
In addition to Gableman, the director of the Wisconsin Club for Growth, Eric O'Keefe, will also be a keynote speaker at the event.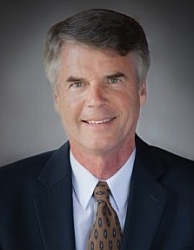 Eric O'Keefe
The John Doe investigation into coordination between special interests groups and Walker's campaign during the 2011 and 2012 recalls was ended in 2015 by the Wisconsin Supreme Court's conservative majority in a 4-2 ruling. The state's high court ruled that the coordination of election activities between candidates and special interest issue advocacy groups, which secretly raise and spend millions of dollars on elections, was legal.
Though technically a nonpartisan office, Gableman and other conservative court candidates generally draw support from traditionally Republican contributors, and liberal court candidates generally draw support from traditionally Democratic contributors.
Gableman received about $31,100 in contributions from state and local GOP parties during his 2008 race for the Supreme Court.
Gableman also received an estimated $500,000 in outside electioneering support from the Wisconsin Club for Growth, and $8,500 in direct contributions from the group's political action committee during his 2008 race.