Members of two legislative committees scheduled to hear testimony Wednesday on proposals to loosen regulations involving controversial high-capacity wells have received about $223,000 in contributions from the agriculture industry, which backs the bills.

Committees Handling High-Cap Well Bill Got $220K+ from Ag Interests

March 14, 2017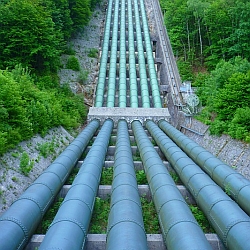 The measures, Assembly Bill 105 and Senate Bill 76, would eliminate state reviews of existing permits for any high-capacity wells when they are repaired, replaced, or sold in a real estate transaction. High-capacity wells allow users, which include large farms, food processors, and frac-sand operations, to pump up to 100,000 gallons of water a day for irrigation and other needs.
Environmentalists and others say the high-capacity wells have caused some rivers, lakes, and streams around the state to shrink or even dry up during the summer, damaging fish, wildlife, and their habitat.
These measures follow similar bills last year that failed to pass the legislature.
The latest bills are also backed by numerous influential business and agriculture groups – see here and here – including the Dairy Business Association, Wisconsin Manufacturers & Commerce, and the Wisconsin Farm Bureau Federation.
The committees scheduled to hear testimony at 9 a.m. at the State Capitol on the bills, the committee members, and the contributions they received from agricultural interests between January 2012 and December 2016 are:
Assembly Agriculture Committee
GOP Rep. Lee Nerison, of Westby, (chairman), $10,750
GOP Rep. Keith Ripp, of Lodi, $30,849
GOP Rep. Todd Novak, of Dodgeville, $28,601
GOP Rep. Ed Brooks, of Reedsburg, $28,313
GOP Rep. Travis Tranel, of Cuba City, $24,800
GOP Rep. Gary Tauchen, of Bonduel, $19,750
GOP Rep. Nancy VanderMeer, of Tomah, $16,895
GOP Rep. Joel Kitchens, of Sturgeon Bay, $12,450
GOP Rep. Jeffrey Mursau, of Crivitz, $4,750
GOP Rep. James Edming, Glen Flora, $3,890
GOP Rep. Cody Horlacher, of Muwonago, $1,700
Democratic Rep. Dave Considine, of Baraboo, $1,100
Democratic Rep. Mark Spreitzer, of Beloit, $1,100
Democratic Rep. Jason Fields, of Milwaukee, $950
Democratic Rep. Fred Kessler, of Milwaukee, $0
Senate Labor and Regulatory Reform Committee
GOP Sen. Stephen Nass, of Whitewater, (chairman) $6,050
GOP Sen. Van Wanggaard, of Racine, $15,800
GOP Sen. Frank Lasee, of De Pere, $12,325
Democratic Sen. Janis Ringhand, of Evansville, $2,250
Democratic Sen. Bob Wirch, of Kenosha, $750