A Democratic lawmaker has introduced a package of bills to tighten Wisconsin's judicial recusal rules, particularly involving cases when one of the parties is a big campaign contributor to the judge.

Democrat Wants to Change Judicial Recusal Requirements

March 20, 2017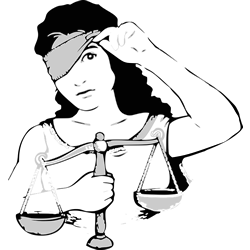 One of the measures, Assembly Bill 135, would require judges to recuse themselves in civil and criminal cases if a party in the case contributed $1,000 or more to the judge's campaign in the previous four years. The bill would also require judges to recuse themselves in cases where a party spent $1,000 or more on outside electioneering activities, known as independent expenditures, which supported a judge's campaign or attacked the judge's election opponent.
Another proposal, AB137, would require a party in a case who contributes to a judge's campaign committee to notify the judge and the other parties in the case about the contribution within five days.
Another measure, AB 136, would allow the seven-member Wisconsin Supreme Court to review and reverse a fellow justice's refusal to recuse upon the request of a party in a case before the high court.
Current law requires judges to disqualify themselves in cases when they are related to a party or lawyer involved in the case; when they are a party or witness in a case; when they have a significant financial or personal interest in the outcome of a case; or when judges determine they cannot, or it appears they cannot, rule impartially in a case.
Last January, 54 retired appellate and circuit court judges asked Wisconsin Supreme Court Chief Justice Patience Roggensack to consider changing recusal rules to require judges to disqualify themselves in cases where a party made large campaign contributions or spent money on election activities to help elect the judge.
The state's current Code of Judicial Conduct recusal rules approved by the Wisconsin Supreme Court in 2010 allow judges to stay on cases involving campaign donors who give them thousands of dollars and outside special interest groups that spend millions of dollars in judicial elections. The decision to stay on a case is up to the judge.
The present recusal rules were written with help from two groups, Wisconsin Manufacturers & Commerce and the Wisconsin Realtors Association, which together spent an estimated $5.8 million since 2007 to back conservative candidates to the Wisconsin Supreme Court. The current rules were approved 4-3 by majority conservatives on the court. Today, conservatives hold a 5-2 majority on the Supreme Court.
The recusal bills, which were introduced by Democratic Rep. Gary Hebl, of Sun Prairie, face an uphill battle in the legislature, which is controlled by Republicans.