Executives and medical professionals at a La Crosse medical complex where GOP Gov. Scott Walker appeared Tuesday contributed about $44,350 to his campaign since 2010.

Gundersen Lutheran Bigwigs Gave $44K to Walker

April 5, 2017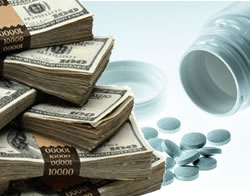 Walker told a news conference after touring Gundersen Health System's hospital that his proposed 2017-19 state budget, which is being reviewed by the GOP-controlled legislature, increases spending on medical education and other health care programs to beef up the workforce as more and more baby boomers retire.
Gundersen Chief Executive Officer Scott Rathgaber said Walker's budget addressed workforce medical training, as well as other fields, like technology and business education, that hospitals depend on. Rathgaber and his wife, Mary, contributed $2,425 to Walker's campaign between January 2010 and December 2016.
Topping the list of Gundersen employees who contributed to Walker between January 2010 and December 2016 were Dr. Laurence Berg, of Onalaska, $12,000; Dr. Martin Koop, of Holmen, $5,600; and Dr. Michael Bottcher, of Onalaska, $3,750.